List of the Best Eid Getaways Within Oman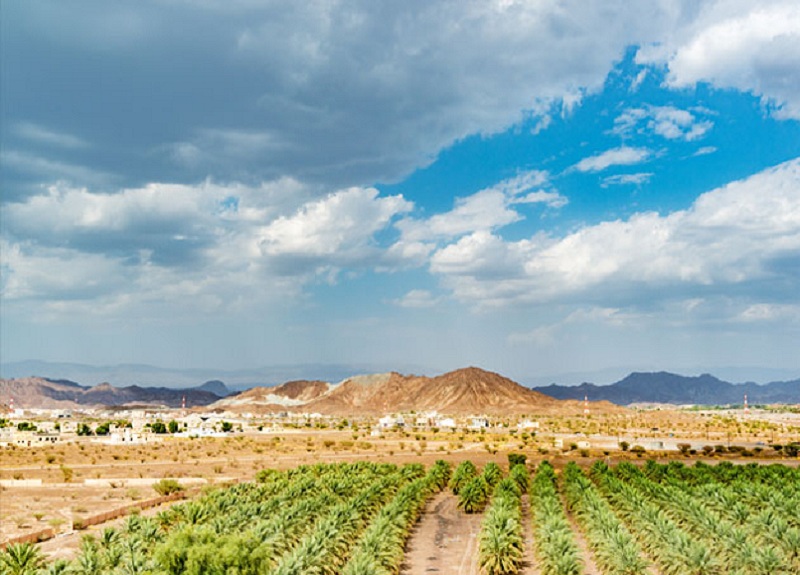 The Eid al Fitr holidays are an excellent time to take a break and get away from the city and enjoy spending time in the beautiful wilderness of Oman where generally the temperatures tend to be cooler. Even if the temperatures are not substantially cooler the change of scenery is a great way to kick back and relax. If you've explored Oman before you won't be surprised to know how the varied terrain ensures that not all parts of the country experience the same kind of weather.
While there are those who prefer to plan an international vacation during the Eid holidays, international travel has become a little more complicated due to the coronavirus scare this year with many governments quarantining visitors or refusing visas to who have passed through countries where the coronavirus outbreak is rampant. It is, however, an ideal time to explore Oman in all its multifaceted glory— for while the deserts may be dry and hot, other areas may be wet and humid, it might be breezy and cool up in the mountains and just swelteringly hot in the city. So here is a list of places that could be in you Eid al Fitr holiday list in Oman this year.
The Turtle Sanctuary At Ras Al Jinz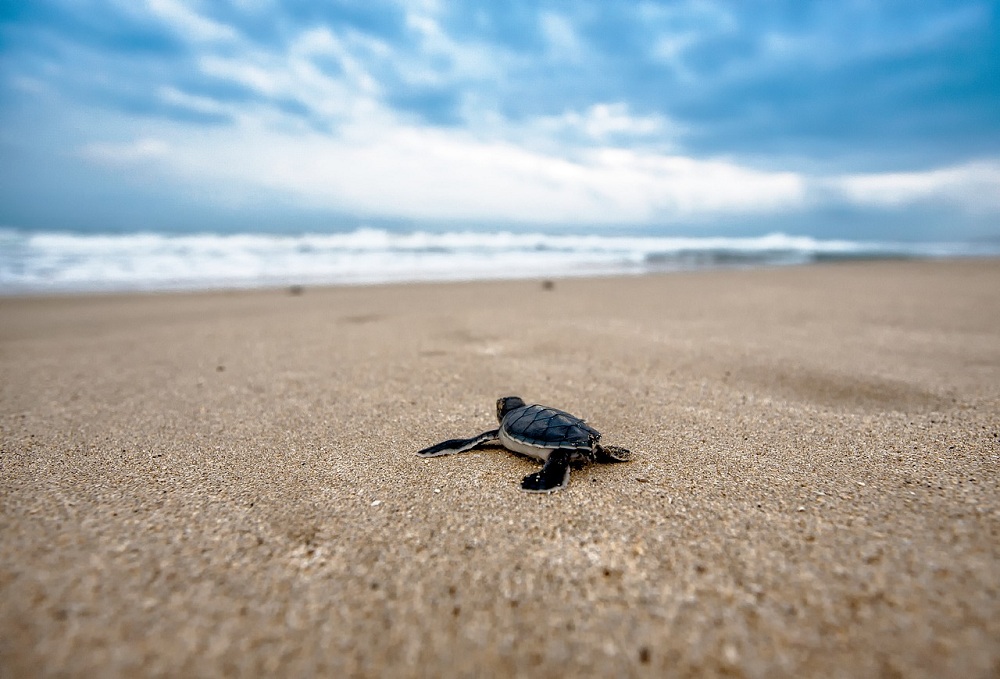 Unknown to many, summer is the best time to see the turtle hatching in Oman. Understandably many hesitate to visit during this time due to the temperature and humidity, but the fact of the matter is, Ras Al Hadd enjoys comfortable weather all throughout the year and during summertime the temperature averages a fairly pleasant 25°c to 36°c.
Turtle spotting, especially during the nesting and hatching season, is among the most popular eco-tourism activities in Oman as the country is home to several important nesting sites for many breeds of turtles including four very significant species: the endangered Green Turtle, the Olive Ridley Turtle, the Loggerhead Turtle, and the critically endangered Hawksbill Turtle. Turtle nesting tours at Ras Al Jinz allow visitors to enjoy a once-in-a-lifetime opportunity to be able to watch turtles during their nesting cycle as they lay eggs which eventually hatch into tiny baby turtles that fearlessly return to the sea only to return once they have matured to nest where they were once born. All this while both guests and environmentalists can remain assured that there is no detrimental interfearence in these shelled creatures lives. The turtle sanctuary that stands at Ras Al Jinz has managed to combine an interactive museum togather with research laboratories and a wide range of amenities to create an atmosphere where visitors can learn all about the wonders of these fascinating creatures in a family-friendly environment. Catch the nightly or the early morning guided turtle nesting excursions or both if you have the time and inclination.
Head Up to The Mountains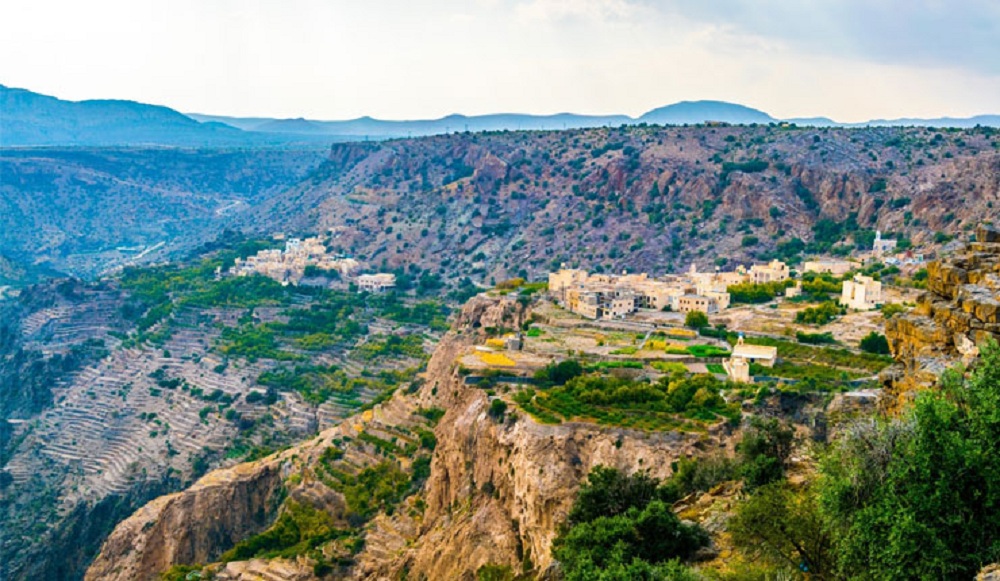 Head to Jebel Shams and Jebel Akhdar to enjoy the cool breeze at higher altitudes. Jebel Shams, the country's highest mountain is filled with lush greenery from February onwards and there is plenty to do here. There are some nice hikes including the Jebel Shams Balcony Hike and you can opt for village visits to places like Birkat al-Mawz and Misfat al-Abreyeen. You can also head to Wadi Ghul for a break afterwards. On the other hand, Jebel Akhdar, or the Green Mountain as it if often referred to as, is distinct from other Omani mountains because of the terraces agriculture setup here and there are plenty of walking opportunities including several small villages dotted about the mountains which can be interesting to visit so as to get a taste of local Omani life. The area offers spectacular mountain scenery where dramatic, sheer drops leading to magnificent panoramas. The mountain has been designated a nature reserve, as it is home to flourishing fruit orchards growing apricots, pomegranates and walnuts, among other produce. It is also known for its rosewater distilleries, some of which can be visited during the rose blooming season. Jebel Akhdar offers visitor and enjoyable time during the summers when the temperatures can be up to 20 degrees cooler than in other parts of Oman.
View Jabel al Akhdar Excursion, View Hidden Treasures of Oman Tour
Visit Some Beautiful Wadis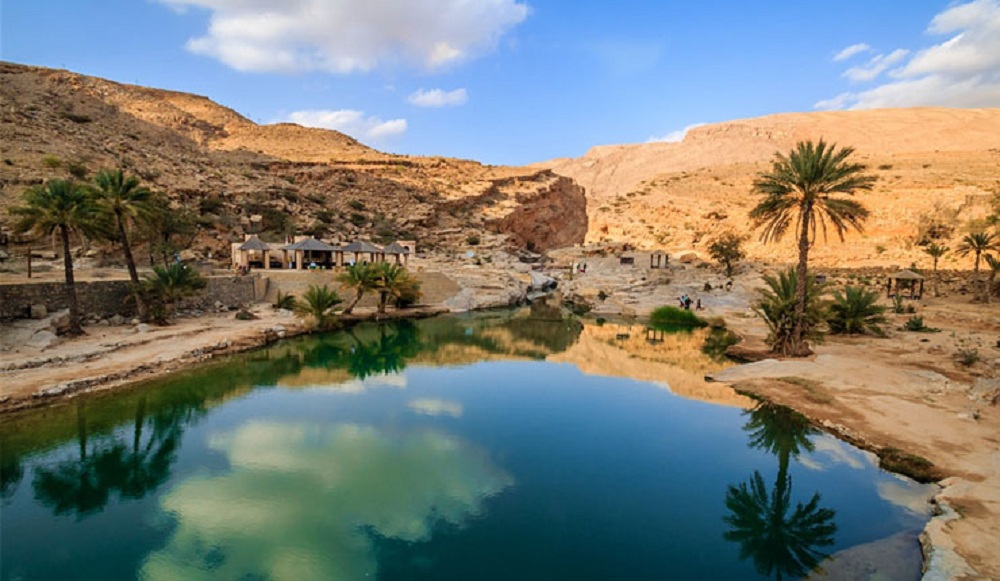 One of the most popular Wadis to visit during this time is Wadi Bani Khalid where you will be delighted to see the wide wadis surrounded by towering mountains. Jump straight into the clear pool and beat the heat with a fun swim amidst nature here.
Also visit the Bimmah Sinkhole on your trip to Wadi Arbayeen, which is situated in the Al Sharqiyah region of Oman. On exploring this Wadi you will be delighted to find that it's rocky face is surrounded by date trees and liberally populated with numerous lakes, waterfalls and deep pools of water.
Other popular Wadis include Wadi Tawi with its prehistoric rock paintings, Wadi Dawkah, a UNESCO World Heritage site known for its Frankincense trees, and Wadi Bani Auf among others.
View Wadi Arbayeen Excursion, View Discover Oman Tour
Tour Salalah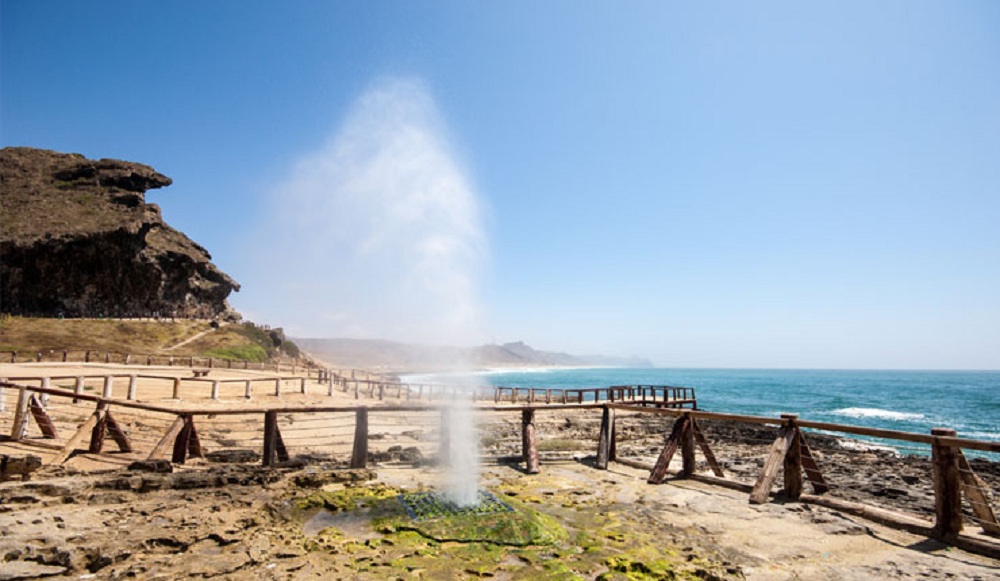 A trip to Salalah will be a much-needed break from life in any other part of Oman. The climate in Salalah is not as hot as Muscat and although it may not Khareef season yet, the temperatures in Salalah are not at the peak of the summer season during this time.
Visit Wadi Darbat, one of the most famous and the most beautiful wadis in Dhofar in southern Oman before heading to the Al Mughsail Beach, one of the most spectacular beaches in Salalah. The beach features a dramatic coastline with crashing waves and unique blowholes that are scattered across the beach, where underwater currents drive seawater through these sea caves and out of the small opening to form natural fountains. Another popular destination is the Haffa Souq, one of the biggest and most famous local markets in Salalah, where you can buy amazing traditional Omani items such as gold and silver jewellery, handicrafts, Omani clothes, pottery, and frankincense. And of course, if you have the time then a visit to the Al Fazayeh Beach is with its amazingly crystal turquoise waters, and rocky coastline is a must that will take your breath away.
Escape the City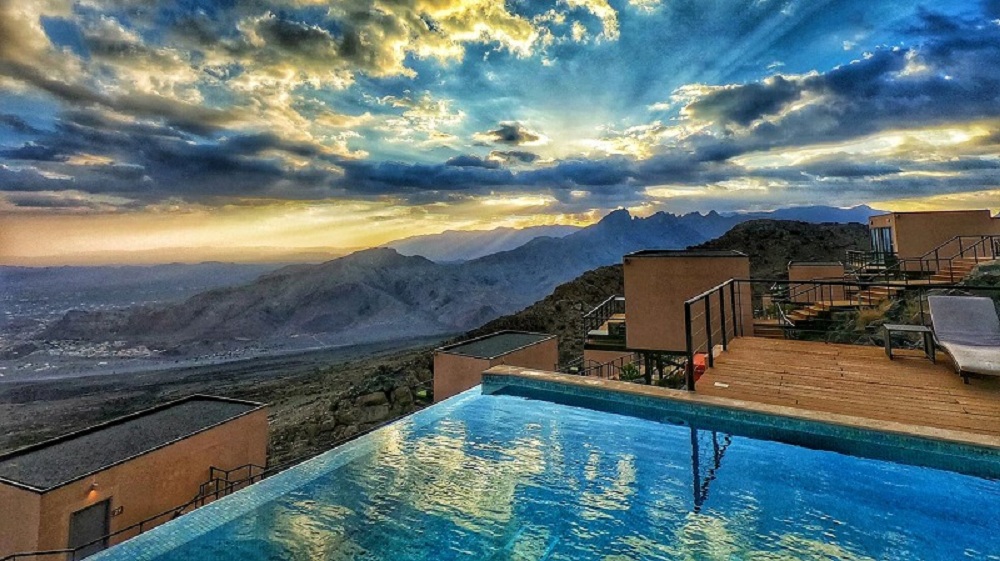 Head to some resorts far away from the crowds and just enjoy some time with your family, friends or even just on your own to destress and unwind this Eid holiday. We would suggest that you choose self-sufficient vacation resort in Oman like The View Oman or the Six Senses Zighy Bay Resort or Masira Island Resort or the Al Sawadi Beach Resort. All the above make for an amazing holiday where you won't have to step into a city and the usual busy crowds unless you wish to. You will find great food, plenty of entertainment options, lots of activities to try, enough interesting places to visit, making for a holiday that will leave you refreshed and raring to go.
Go For a Scuba Diving Vacation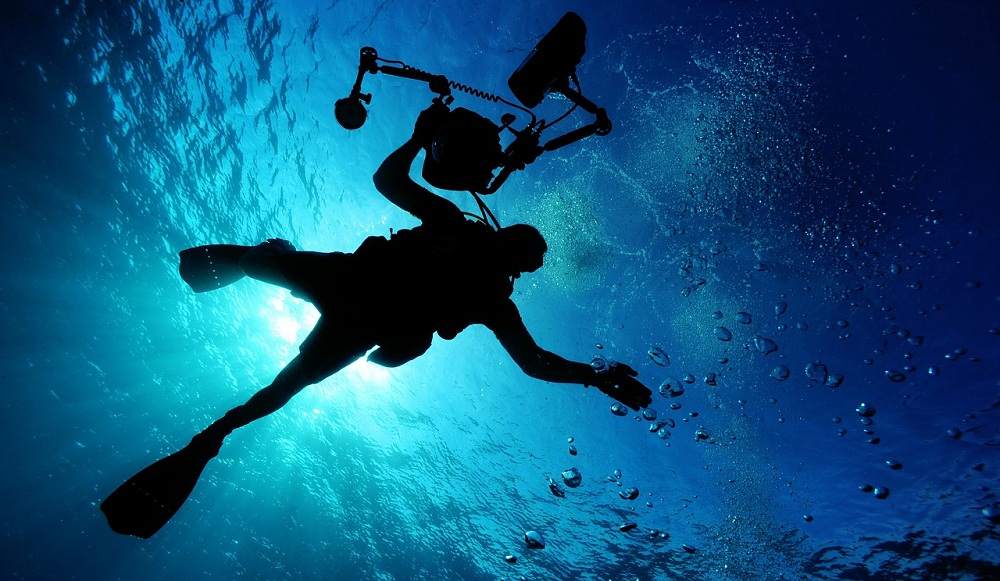 Although you can go diving year-round in Oman, the best time for diving is from April to October with visibility well over 10 meters making it a place to visit during the Eid holidays in June. Some of the most popular diving spots are accessible through either Muscat or Musandam and offer a glimpse of the beautiful environment that exists in the depths of the water including sensational coral reefs and striking marine life.
Daymaniyat Islands near Muscat is circled by coral reefs and is a nature reserve and an important turtle nesting site. Fahal Island is another spot where there are frequent sightings of sharks on the adjacent sandbanks leading it to be called Shark Island by some. Bander Khayran in Muscat features a few interesting drop-offs and one of the best wreck dives in Oman, the Al Munnassir. Other popular destinations include the Lima Rock and the Caves at Musandam where you will find a variety of sea life in the deep blue water.
So that is a wrap up of our list of the best places to visit in Oman during the Eid al Fitr holidays. If want to talk to someone about more vacation ideas reach out to us at +96824400844 or inbound@zaharatours.com.