Turtles by Night Package
Ras Al Junaiyz Sanctuary 2 Days/1 Night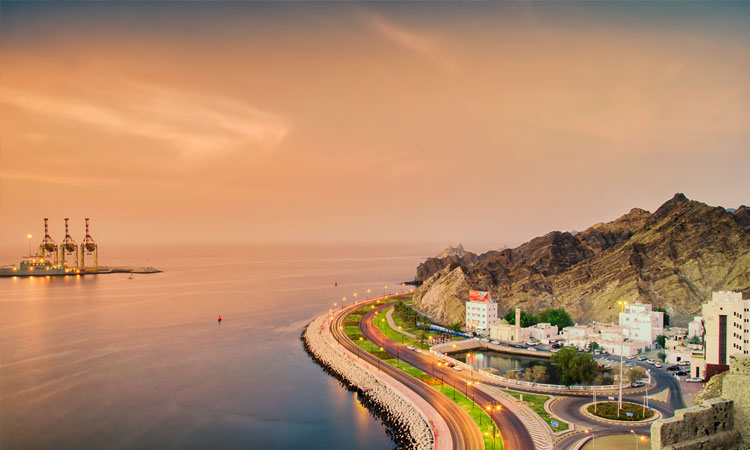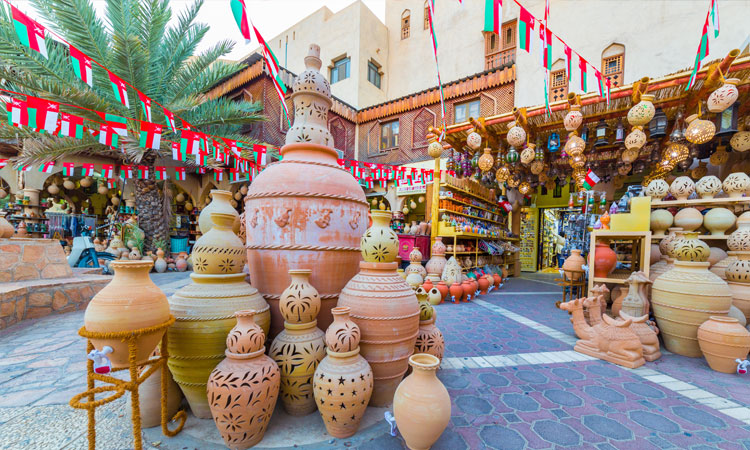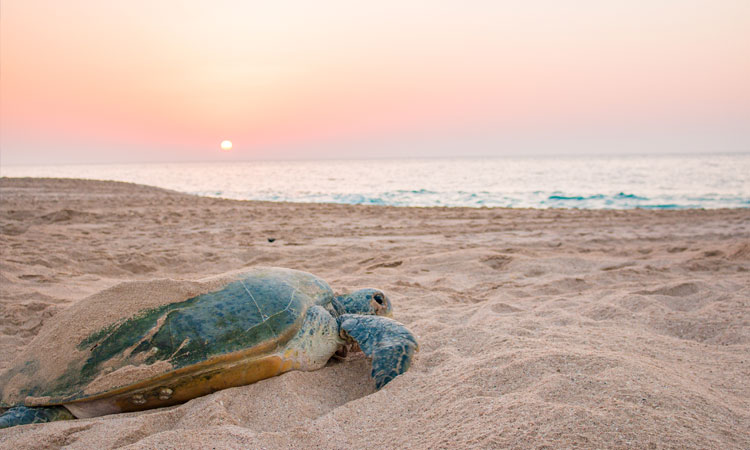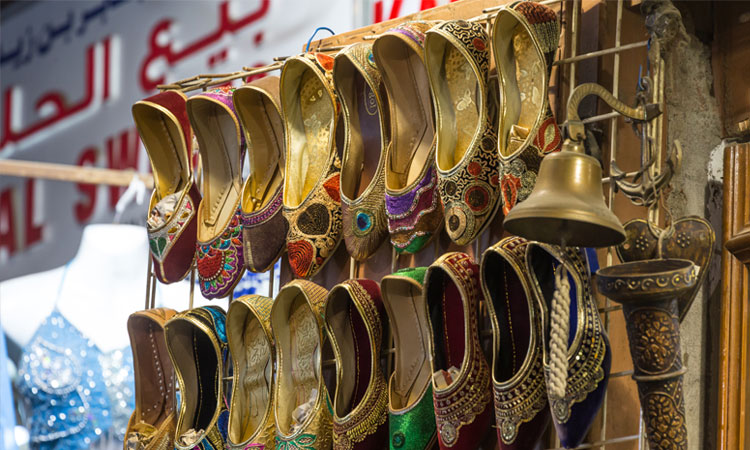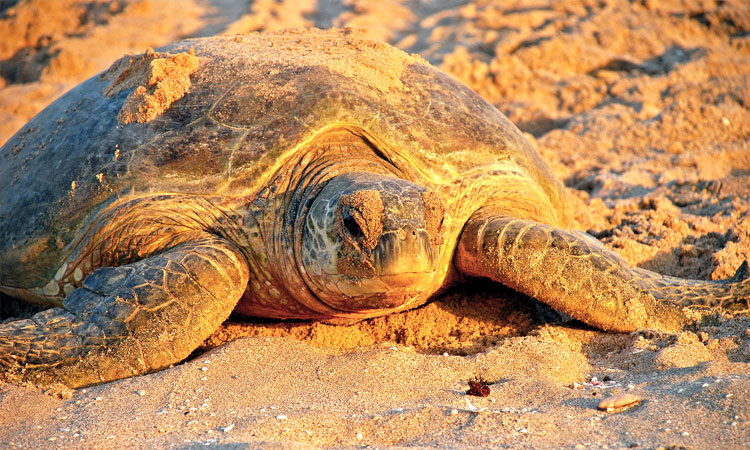 Turtles by night is a two day tour package, where we will get an opportunity to drive down the coast of Oman visiting seaside villages, spectacular Wadis, awe-inspiring sinkhole, dazzling desert sands and a once-in-a-lifetime opportunity to go turtle spotting at Ras Al Junaiyz sanctuary.

Itinerary:
Day 01
At 0800 hrs we depart by 4WD to Ras Al Junaiz via the scenic and rugged coastal route. This tour offers breathtaking glimpses of the blue waters of the Gulf of Oman offset by pristine white beaches.
We drive past the fishing village of Quriyat. There is a good chance of spotting Flamingos and Eagles at an inland stream. Visit the picturesque Wadi Arabayeen with its deep pools of water set among the date palms. We then proceed to the Bimah sinkhole, a spectacular limestone crater with blue green water at the bottom. On clear sunny days while driving along the coast one might chance to see sharks in the deep blue waters or fleet footed Gazelles sprint across the landscape.
Arrive Sur and visit the traditional dhow factory. As we continue from here the road winds through mountain terrain offering breathtaking glimpses of the blue waters of the ocean enroute.
Arrive Sur and visit the fish jetty and dhow factory. After a set menu lunch at Sur Plaza Hotel, we continue our drive to Ras Al Junaiyz , a sanctuary for the green turtles. Check into the hotel.
Dinner at the hotel. At night we have a short walk to the beach escorted by trained guides to watch the turtles coming into nest on the sands.
Overnight stay Ras Al Jinz Scientific and Visitor centre.

Day 02
0800 hrs We proceed to visit Wadi Bani Khalid. It comprises of small pretty villages embedded in the mountains. The Wadi has clear deep blue water. It is advisable to wear light comfortable clothing and walking shoes.
The Wahiba Sands, a vast mass of undulating red and white sea of sand and dunes rising up to 200 meters are also host to a variety of flora and fauna. The ever-changing patterns of the dunes are a photographer's delight. Experience a roller coaster like feeling as our experienced drivers drive you over the dunes. The Wahiba Sands is also home to the traditional Bedouin tribe who are known for their hospitality and their knowledge of the sands. We will stop by a Bedouin family in their traditional and simple habitat. Set menu lunch will be served at Al Sharqiyah Sands hotel before returning to Muscat at approximately 1730hrs.
Availability:
Available around the year although some sights might be shut during certain periods
Special Note-
Never approach turtles emerging from the sea or disturb nesting Turtles.
Watch out for disoriented hatchlings and direct them seaward.
Never leave waste on the beach.
Avoid making noise around the nesting beach.
Using the flashlight is prohibited. The best photo opportunity would be early morning around 0530 hrs.
Carry light pullovers in dark colors only.
Carry only one small overnight bag due to the limited baggage space.
Package not recommended in May.
INCLUSIONS
Two days 4WD with English speaking chauffeur.
Set menu lunch at Sur Plaza Hotel (Day 1).
Dinner and Breakfast at Ras al Jinz scientific and visitor centre.
Set menu lunch at Al Sharqiyah Sands hotel (Day 2).
Twin sharing accommodation at Ras al Jinz scientific and visitor centre in Carapace rooms.
Children 8 – 12 years are adults.
Exclusions
Any personal shopping
Additional areas you may wish to visit