Hidden Treasures of Oman Tour
Across Oman 3 Days/ 2 Nights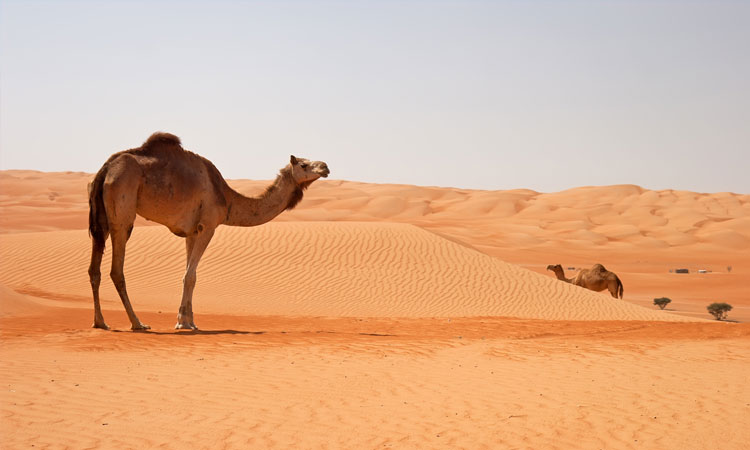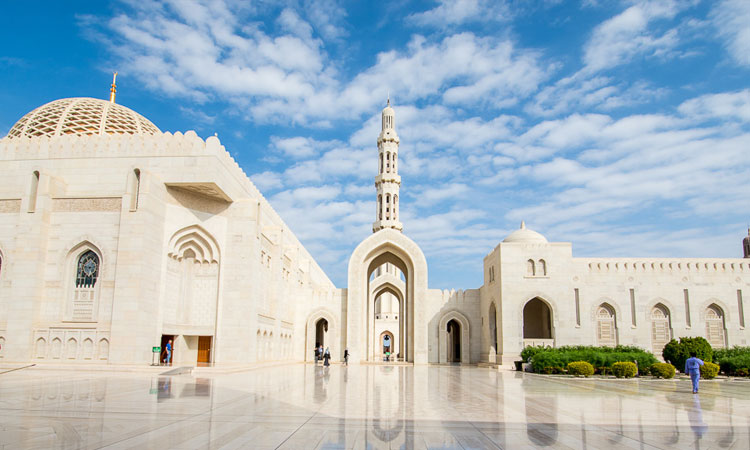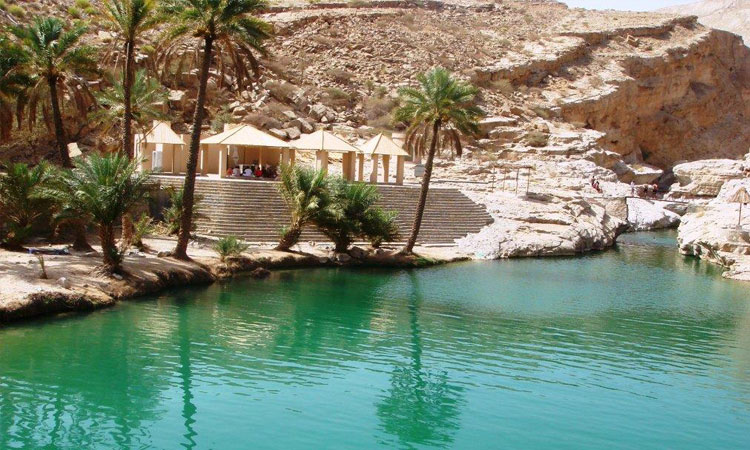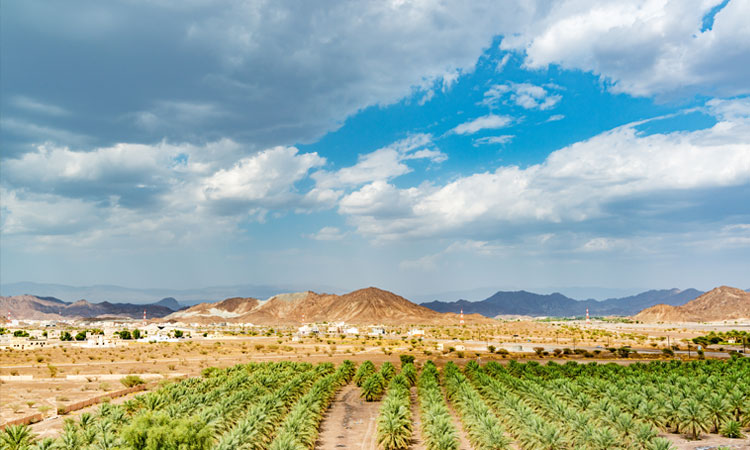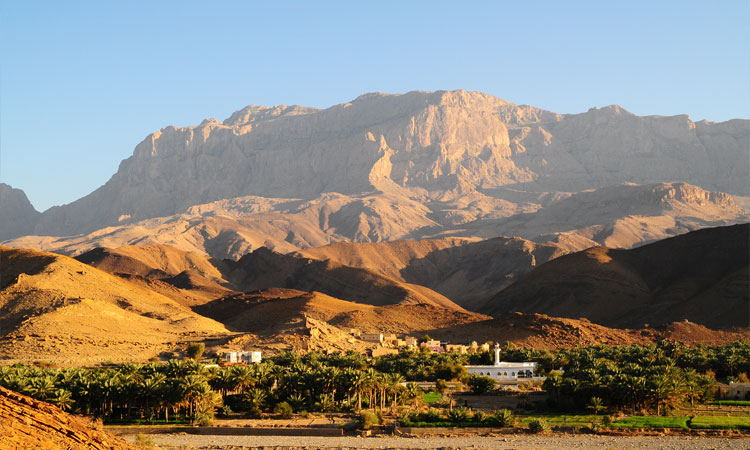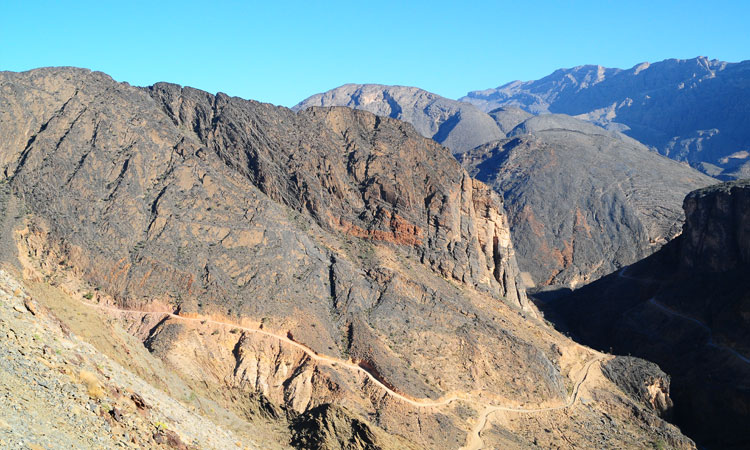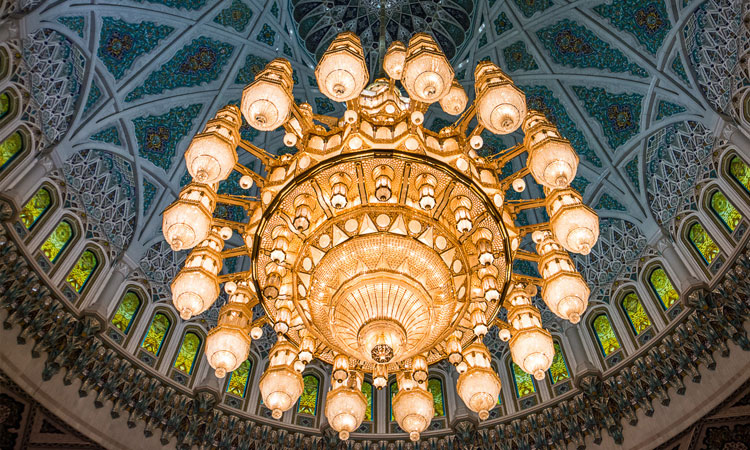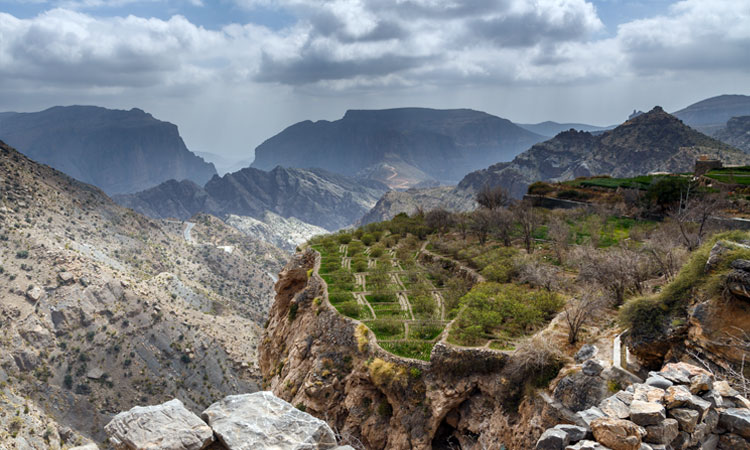 Step off the beaten path and experience a tour of the hidden gems of the country on this three day Oman tour package. We will take you on a journey through the countryside covering some of the most beautiful places to visit in Oman, from man-made forts to awe-inspiring deserts and spectacular beaches.
Itinerary:
Day 01
When you arrive at Muscat, our representative will be there to welcome you to Oman and begin the Hidden Treasures of Oman Tour.
Our first destinations is the Nizwa, some 150km away from Muscat, where we will visit the famous Nizwa Fort, and marketplace or souk as it is called here. The Nizwa Castle took over twelve years to be build and has stood since guarding the town since the seventeenth century and is considered one of the best representatives of the architecture of its time. It is reknowned for its massive circular main tower, which is considered one of the largest of its kind. After the tower visit, we make a quick visit to the Nizwa souq nearby, which is the epitome of a typical Omani marketplace, which its noisy atmosphere, and jumble of unusual wares. You can pick up everything from traditional khanjars(daggers), to local handicrafts and jewellery and if you're lucky enough to visit on a Friday, you'll get the unique opportunity to be witness to the chaotic cattle auction that takes place weekly.
After the Nizwa tour, we then head to the abandoned ruins of the village of Birkat Al Mauz, also referred to as Birkat Al Mawz or Birkat Al Mouz. Its name can be translated as 'Banana Pool' and the village was named after the vast banana plantations that once thrived here. Though its remained abandoned for more than half a century, the village structures of the village are mostly intact and the ruins offer an insight in to the lives of common Omani villagers of the past. Situated at the foothills of Jebel Akhdar (Green Mountains), the village is home to the ancient Aflaj irrigation system which is labelled as UNESCO World heritage. We can enjoy a pleasant walk through the oasis and the date plantations here before heading to Wadi Al Madeen.
We follow a winding road up a stretch of 36km that leads us higher up the mountainside up to Jebel Akhdar which stands at a height of 2000m above sea level. The lush greenery and the cool climes on the drive here shows us why it is called the green jewel of the Al Hajjar mountain ranges. Jebel Al Akhdar is famous for its Fruit Orchards, laid out in a step farming or terrace plantation style along the slopes of mountains. These plantations are watered by the abundant natural springs and Aflaj system consisting of multiple Falaj sets. A large variety of fruit trees can be seen growing here including Peaches, Apricots, Figs, Grapes, Apples, Pears, Plums, Almonds, and Walnuts; The region is particularly renowned for the superb quality of Pomegranate it produces.
We will take a tour of the villages of Saiq at Wadi Bani Habib (which is also the village of the old houses) & Al Ain on our journey. The villages overlook a spectacular landscape of dramatic peaks, Gorges and Wadis.
During the months of March and April the air is heavy with the scent of roses as they bloom across the entire place. During season we can even watch rose water being distilled in the homes of the villagers.
Post this we head to the Jebel Akhdar hotel for where we will stay overnight.
Day 02
After a good sleep wake up to a beautiful view of the Jebel Akhdhar and enjoy a pleasant breakfast at the hotel??included?? after which we will set out on the drive towards the Wahiba Sands.
We cover close to 300km as we drive across the countryside taking in the amazing views that this tour of Oman has to offer. Nothing but the sounds of the winds and the vast expanse of desert greets us when we reach our destination, the sands dunes which is part of the Al Sharqiya Sands of Oman, also known as the Wahiba Sands or Ramlat al Wahiba. You will get an opportunity to experience the Omani desert in all its glory as wide swaths of undulating red and white sands swell across the landscape forming dunes that rise up to 200m in ever-changing patterns as the winds sweeps them from here to there.
With the sparse flora and fauna that populated the land here it is hard to believe that any civilization could survive in these harsh conditions, however it was home to the Bani Wahiba tribe after which the Wahiba Sands were named. Nowadays there are only a few Bedouin houses that still stand in this wilderness, and we can visit one of the houses to talk to the people here.
From here we move on towards Wadi Bani Khalid also known as Wadi Hayer or Wadi Hawer, which is a desert paradise in the middle of the sweltering sands. It is an oasis in the middle of date palm trees with of a network of pools with sparkling blue water surrounded by intimidating rock valleys. As the Wadi Bani Khalid tour explains the wadi is not a single spot but a wide expanse of area covering numerous villages in these rocky hills. The pools in the Wadi have absolutely clear sparkling waters and there is even an waterfall here. Some parts of the Wadi are home to an network of tiny caves, but these should not be explored without a guide.
After exploring the Wadi we head to the 1000 nights camp for dinner amid the sand dunes after which you can turn in for the night.
Day 03
Wake up to a view of the shifting sands at the camp site and enjoy a leisurely breakfast at the camp before trying your hand at some dune driving or dune bashing as it is commonly called. The activity offers one the thrilling opportunity of a rollercoaster ride through the sand and is not for the faint of heart.
Afterwards we proceed to drive to the coastal town of Sur. A visit to this quaint seaside town is a great way of understanding the history of Oman's coastal villages and offers a glimpse into what life was like in Gulf fishing villages of old.
We will take a tour of the dhow factory here for which the town is famous. Walking along the Dhow Yard we will see many Dhows or local fishing boats in various stages of construction and learn about history of this Dhow manufacturing town.
After taking a short break for lunch??not mentioned but when ?? we take the coastal roads admiring the view as we head towards Muscat, taking the slow route there visiting the sights along the way. Our first stop is at the Fins beach, which is one of the lesser known but most beautiful beaches in Oman. Its white sands, blue waters and plethora of birds is as yet still undiscovered by the mainstream tourists and offers us the pleasure of enjoying this slice of heaven without any crowds to disturb the serene atmosphere here.
After enjoying a leisurely swim here we head onwards to the Bimah Sinkhole. This spectacular Sinkhole, also known as Bait al-Afreet is located at the small Hawiyat Najm Park and consists of a giant limestone crater with clear blue green water at the bottom.
Post a tour of the sinkhole, we will take an adventurous route through the spectacular mountains to reach Wadi Arbayeen, situated in the Al Sharqiyah region of Oman. On exploring this Wadi you will be delighted to find that it's rocky face is surrounded by date trees and liberally populated with numerous lakes, waterfalls and deep pools of water.
From here we'll drive through the mountains as the road cuts through the rugged Eastern Hajjar range. It's pleasurable drive back as we travel across smooth roads with views of rocky mountains and narrow valleys. We will cross many tiny mountain villages and picturesque countryside to finally reach our destination, Muscat, where the Hidden Treasures of Oman Tour ends.
Days:
Available around the year though some sights might be shut during certain periods
Special Note-
Please note that Children 8 – 12 years are charged as adults.
Visa assistance, flight bookings and other incidentals can be arranged on request at a charge.
Please let your tour advisor know at the beginning if you are allergic to anything, so your food options follow the same.
Kindly let your tour advisor know at the time of booking if any special assistance will be required during the tour.
Please note that if you are bringing your pet along, many places follow a no-pet policy and coordinate with your tour advisor at the time of booking for a smooth tour.
Places We Visit- Highlights
Tour of Nizwa- Nizwa Fort, Nizwa souq(marketplace), weekly cattle auction
Tours of Ruins of Birkat Al Mouz Village
Tour of Jebel Akhdhar-, Wadi Al Madeen, step farming plantations, villages of Saiq & Al Ain, Wadi Bani Habib, Fruit Plantations watered by the Aflaj irrigations system which is listed on the UNESCO World heritage list.
Wahiba Tour- Wahiba sands also known as Ramlat al Wahiba, Bedouin houses, 1000 nights camp
Wadi Bani Khalid also known as Wadi Hayer
Tour of Seaside town of Sur- Dhow Factory Tour
Bimah Sinkhole, also known as Bait al-Afreet is located at the small Hawiyat Najm Park
Fins Beach
Wadi Arbayeen
INCLUSIONS
Accommodation on twin sharing basis for 01 night at Jebel Akhdar Hotel
Accommodation on twin sharing basis for 01 night at 1000 nights camp at the Wahiba Sands.
Dinner included on day two.
Transportation in an air-conditioned luxury 4WD vehicle for 3 days.
Services of our English speaking chauffeur.
All entrance fees.
Fuel charges.
Guided tour by experienced multilingual guides.
Exclusions
Any personal shopping
Additional areas you may wish to visit
Terms & Conditions
The itinerary may be modified based on various factors like maintenance of monuments, museums, major events like sports conventions, religious festivals, etc.
Zahara Tours reserves the right to change itinerary or dates or cancel a tour due to unforeseen reasons and will not take any responsibility for any charges the customer may incur due to change in itinerary.
All services will be as per those specified and paid for as per Service Vouchers. If you avail any service which is not included in the Hidden Treasures of Oman Holiday Package or get yourself upgraded, then the payment for the same will have to be cleared by you directly. Plase note that, tips, gratuities, room service, laundry, excess baggage charge, á la carte meals, alcoholic beverages and soft drinks, etc. are not included unless specifically mentioned as included.
Please note that travel insurance is not included in the tour price and all medical costs and other costs involved must be paid by the client. It is therefore strongly recommended to our clients to purchase comprehensive travel insurance prior to departure to meet any contingencies. We can arrange for the same on request.
The package price doesn't include special dinner or mandatory charges levied by the hotels especially during New Year and other special occasions.
Zahara Tours reserves the right to amend, alter, vary or withdraw any holiday package without any prior notice.
Preponing or postponing a confirmed tour may result in additional cost.