1001 Nights Package
Wahiba Sands 2 Days / 1 Night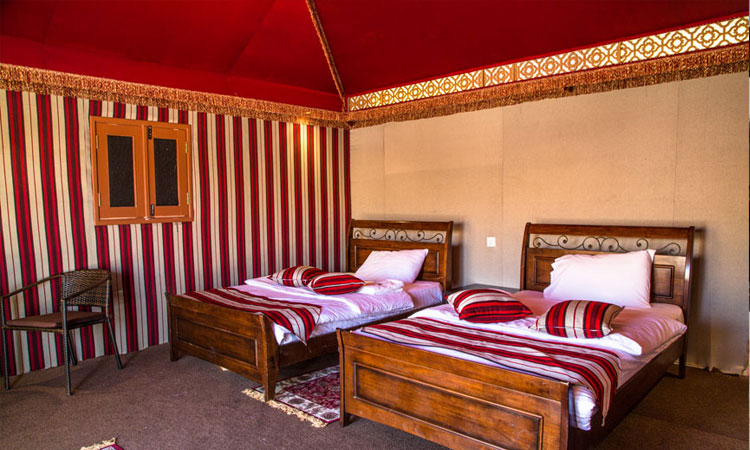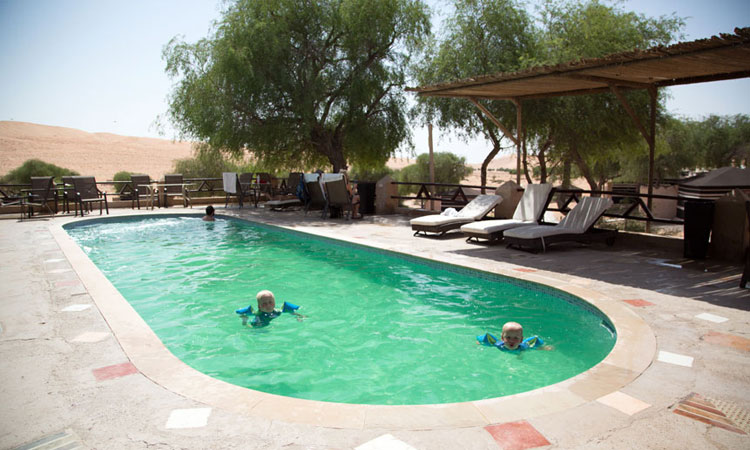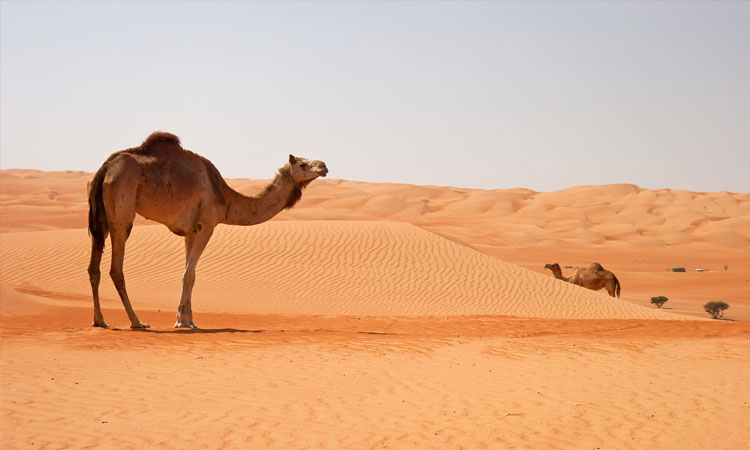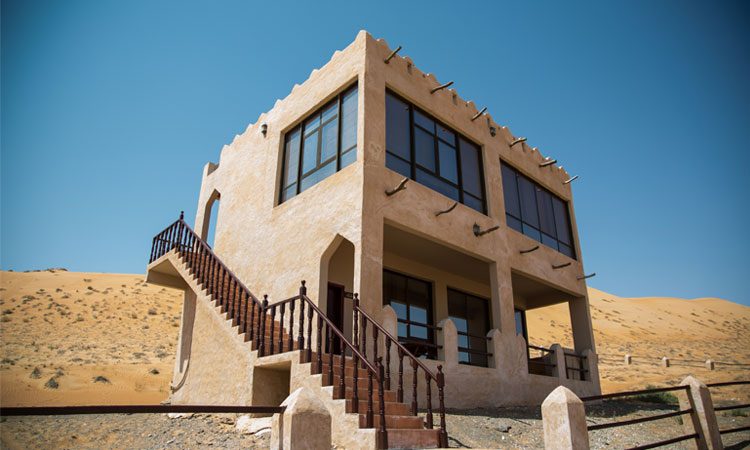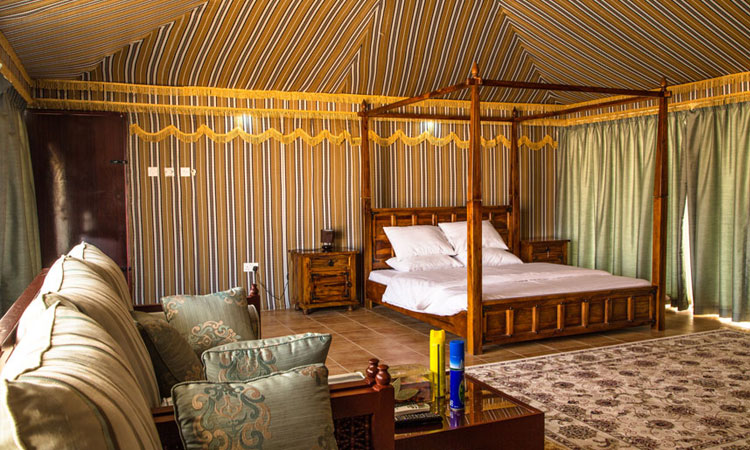 Day 01
Chauffeur drive basis only.
At 0800 hrs we depart by 4WD vehicles to Wahiba Sands via the scenic and rugged coastal route. This tour offers breathtaking glimpses of the blue waters of the Gulf of Oman offset by pristine white beaches.
Our first stop from the capital is the town of Quriyat. On arriving at this seaside fishing town, we spend some time exploring the town after which we will visit the four hundred year old Quriyat fort and the local Fish Souk(marketplace) where we witness the day to day workings of a fish market. You will notice that a variety of fish is available and traded here, both for local consumption and export. We then proceed to drive along the picturesque waterfront passing by an inland stream where you will have an opportunity to spot flamingoes, eagles and other birds.
Afterwards, we will take an adventurous route through the spectacular mountains to reach the picturesque Wadi Arabayeen, situated in the Al Sharqiyah region of Oman. On exploring this Wadi you will be delighted to find that it's rocky face is surrounded by date trees and liberally populated with numerous lakes, waterfalls and deep pools of water. We then head towards the coast to for a tour of the Bimah Sinkhole. This spectacular Sinkhole, also known as Bait al-Afreet is located at the small Hawiyat Najm Park and consists of a giant limestone crater with clear blue green water at the bottom. On clear sunny days while driving along the coast one might chance to see sharks in the deep blue waters or fleet-footed Gazelles sprint across the landscape.
We make a quick diversions off the highway at a hilltop overlooking palm trees and the site that was once the ancient town of Qalhat to visit Bibi Miriam's tomb which is also known as 'The Mausoleum of Lady Maryam', The tomb is one of the only sights of the ancient town to survive the ravages of time. We will explore the ruins of this once great city before continuing through the winding mountain roads towards Sur. The route offering breathtaking glimpses of the ocean.
After a Set Menu Lunch at Sur Beach Hotel, We then drive to the Wahiba sands which is a vast expanse of desert which is part of the Al Sharqiya Sands of Oman, also known as Ramlat al Wahiba. Here you will experience the Omani desert in all its glory as wide swaths of undulating red and white sands swell across the landscape forming dunes that rise up to 200m in ever-changing patterns as the winds sweep them from here to there.
With the sparse flora and fauna that populated the land here it is hard to believe that any civilization could survive in these harsh conditions, however, it was home to the Bani Wahiba tribe after which the Wahiba Sands were named.
Afterwards, we will enjoy the spectacular vision of the sun setting over the shifting dunes before heading to the tents for dinner and off to sleep in the Bedouin tents at the 1000 nights camp.
DAY 02
Wake up to a view of the shifting sands at the camp site and enjoy a leisurely breakfast at the camp. The Wahiba Sands are home to the Bedouin tribe who are known for their hospitality and their knowledge of the Sands. Nowadays there are only a few Bedouin houses that still stand in this wilderness, and we will visit the home of one such family that still lives here to learn more about their lives. Wadi Bani Khalid also known as Wadi Hayer or Wadi Hawer. It is a desert paradise in the middle of the sweltering sands with an oasis in the middle of date palm trees surrounded by intimidating rock valleys and a network of pools. As the Wadi Bani Khalid tour explains the wadi is not a single spot but a wide expanse of area covering numerous villages in these rocky hills. The pools in the Wadi have absolutely clear sparkling waters and there is even an waterfall here. The Wadi Is dotted with tiny houses along the mountainside and some parts of it are home to an network of tiny caves, but these should not be explored without a guide. It is advisable to wear light comfortable clothing and walking shoes. Set Menu Lunch will be served at Al Sharqiyah sands hotel before returning to Muscat.
Facilities
A traditional Majlis, which contains Bedouin handicrafts, which shows the true spirit of life in desert. A traditional Arabian dining area covered with carpets.

1000 Nts Camp description
Residential area: The tents are made of black Bedouin wool. The accommodation tent size is 3X4 meters. The beds have mattresses covered with sheets and pillows.
The Toilets: The style of the bath rooms will be similar to the decoration of the rest of the camp. The toilet rooms and the bathrooms will be roofless to the desert sky and provided with soaps and clean towels for each client. Each tent has their private toilet located just outside the tent.
Lighting: The camp is lit by kerosene lanterns providing a very interesting ambience.
Desert Night Resort description
Desert Nights Camp comprises several Bedouin-style tents,
Fully air-conditioned, with bedrooms, attached bath and a cozy sit-out.
All the tents open out to panoramic vistas across the golden sands
Includes camel rides within the camp
Availability:
Available around the year though some sights might be shut during certain periods
Special Note-
Please carry light walking shoes for this tour as it involves a lot of walking.
It is advised that you wear light cotton clothing as it is best suited to the weather here.
Please do not walk barefoot in the desert
Kindly be advised that it is not permitted to serve or consume alcoholic beverages on this tour.
Visa assistance, flight bookings and other incidentals can be arranged on request at a charge.
Please let your tour advisor know at the beginning if you are allergic to anything, so your food options follow the same.
Kindly let your tour advisor know at the time of booking if any special assistance will be required during the tour, so they can guide you on if this is possible or not.
Please note that if you are bringing your pet along, many places follow a no-pet policy and coordinate with your tour advisor at the time of booking for a smooth tour.
Places We Visit- Highlights
Wahiba Tour- Wahiba sands also known as Ramlat al Wahiba, Bedouin houses, 1000 nights camp
Wadi Bani Khalid also known as Wadi Hayer
Tour of Seaside town of Sur- Dhow Factory Tour, Sineslah fort
Ruins of Qalhat- Bibi Miriam's tomb also known as 'The Mausoleum of Lady Maryam'
Bimah Sinkhole, also known as Bait al-Afreet is located at the small Hawiyat Najm Park
Wadi Arbayeen
Tour of seaside fishing town of Quriyat- Quriyat fort, Fish Souk(marketplace)
INCLUSIONS
Accommodation on twin sharing basis for 01 night at 1001 Nights Camp or Desert Night Resort
Transportation in an air-conditioned four-wheel drive vehicle for 3 days, along with an English speaking chauffeur
Set menu lunch at the Sur Beach Hotel on Day 1
BBQ dinner at Wahiba Sands on Day 1
Breakfast at Wahiba Sands on Day 2
Set menu lunch at Al Sharqiyah sands hotel on Day 2
Camel rides within the camp(Only available at Desert Night Resort)
All entrance fees
Fuel charges
Exclusions
Any personal shopping
Additional areas you may wish to visit
Terms & Conditions
Chauffeur-drive basis only.
The itinerary may be modified based on various factors like maintenance of monuments, museums, major events like sports conventions, religious festivals, etc.
Zahara Tours reserves the right to change itinerary or dates or cancel a tour due to unforeseen reasons and will not take any responsibility for any charges the customer may incur due to change in itinerary.
All services will be as per those specified and paid for as per Service Vouchers. If you avail any service which is not included in the 1001 Nights Holiday Package or get yourself upgraded, then the payment for the same will have to be cleared by you directly. Please note that, tips, gratuities, room service, laundry, excess baggage charge, á la carte meals, alcoholic beverages and soft drinks, etc. are not included unless specifically mentioned as included.
Please note that travel insurance is not included in the tour price and all medical costs and other costs involved must be paid by the client. It is therefore strongly recommended to our clients to purchase comprehensive travel insurance prior to departure to meet any contingencies. We can arrange for the same on request.
The package price doesn't include special dinner or mandatory charges levied by the hotels especially during New Year and other special occasions.
Zahara Tours reserves the right to amend, alter, vary or withdraw any holiday package without any prior notice.
Preponing or postponing a confirmed tour may result in additional cost.