Dunes by Al Nahda
Al Abiyad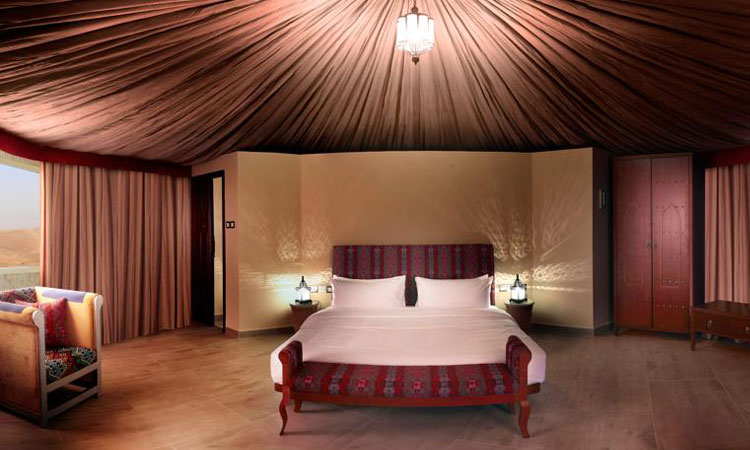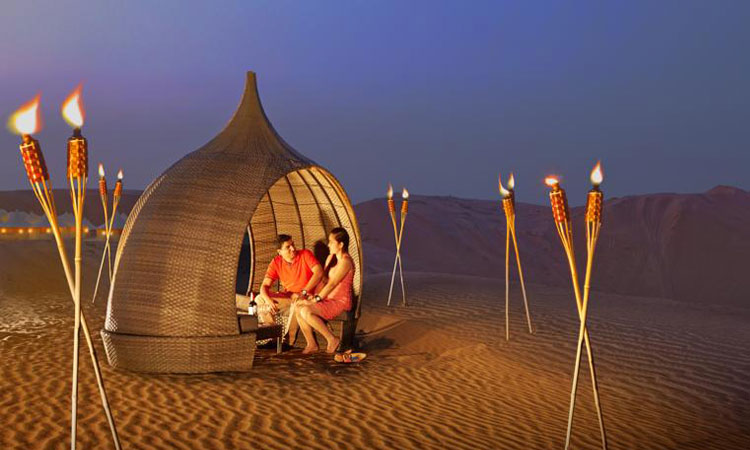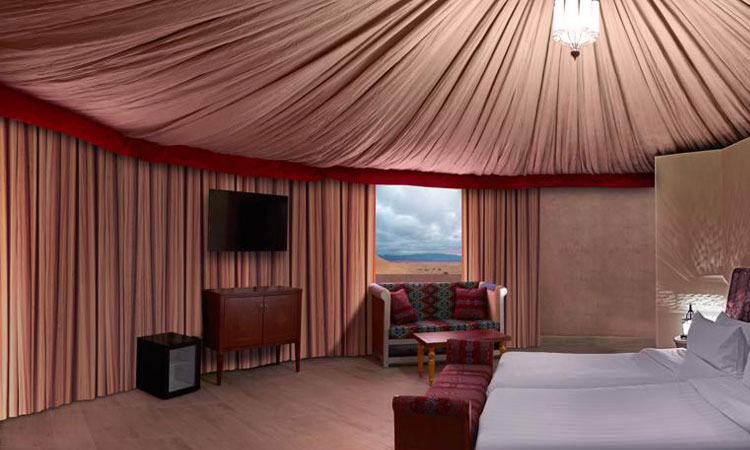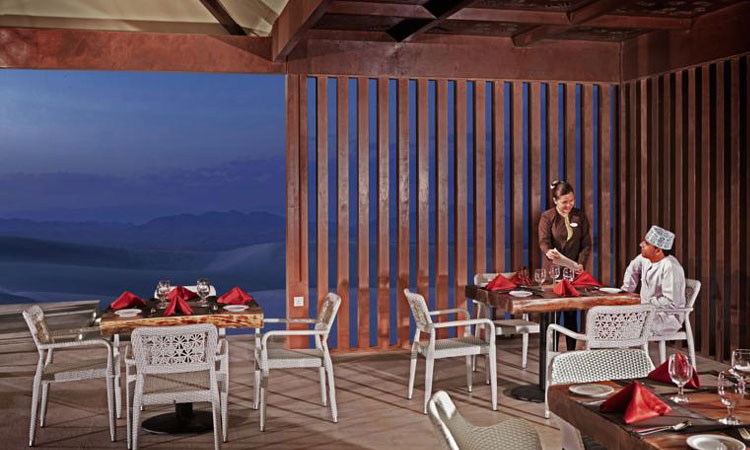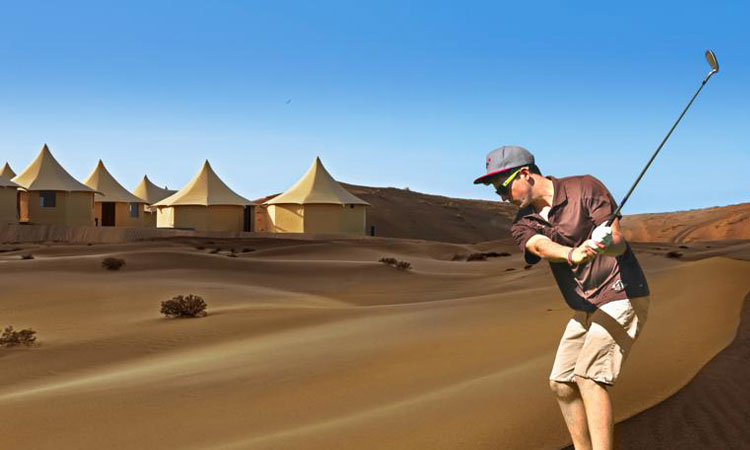 At the towering natural sand dunes, Dunes by Al Nahda is one of the iconic property in the region. Located a 45-minute drive from Al Nahda Resort & Spa itself in Wadi Al Abiyad, Dunes by Al Nahda is the closest desert resort to downtown Muscat and to the United Arab Emirates, allowing guests to enjoy the desert at their doorstep.The resort has been designed to complement its surroundings, incorporating natural hues, materials and textures, and offering a spacious, yet intimate setting from which to experience desert travelers' style resort.
Waltz into a mesmerising hideout called 'Dunes by Al Nahda' in Oman that exudes finest Omani craftsmanship, parochial culture of Oman and location specialty activities exclusive to this multifarious country. A picturesque beauty in the heart of a desert where luxury meets adventure. The Dunes by Al Nahda offers a dazzling vacation spot that conjures a treasure trove of experiences that continues to live with you forever.
Discover a magical escape amidst the sun-kissed dunes of Oman where time stands still. A bird's-eye view of Dunes parallels a surreal canvas painting drawn to pique the curiosity of the most jaded eyes. The tents are fully equipped with opulence and antiquity to make your stay euphoric. The iconic resorts are peppered with luxury tents that pack a palace, with ultra-plush bedroom, interiors and all around individually controlled air-conditioning, so not a drop of sweat trickles from your skin.
The Dunes is built on the idea of providing authentic Omani experiences such as imperial camel riding, traditional camel farming, unmatched underground oven cooking classes, traditionally cooked savoury and customary dwelling in conventional Omani houses that greets you with artistic doors, and stirring aroma of Bakhoor (traditional scents).
The Dunes is a symbolic representation of Oman. From primeval Omani culture, to antiquated artistry and finest craftsmanship, it is a treasure trove of the most sought after glimpses of this country. Rejuvenate to our award-winning URU spa. Where ancient Egyptian deeply-held secret art of reinvigoration will infuse new found vigor in you. The Dunes sand spa is an incredibly pacifying therapy that is a rare treatment in the world of spa and wellness. Dwell in the abode of opulence in our luxury tent houses that are designed as palaces and adorned with affluence for your every whims. Rich plush interiors, satin draped curtains and colossally sized beds are just a few of the highlights.
Here you can feel the aromatic flavor of food wafting through your buds with Dunes' culinary excellence or experience an entrancing stupor by picking a wine from a selective menu of ripened-drinks from our newly stocked bar.