Desert Nights Camp
Wahiba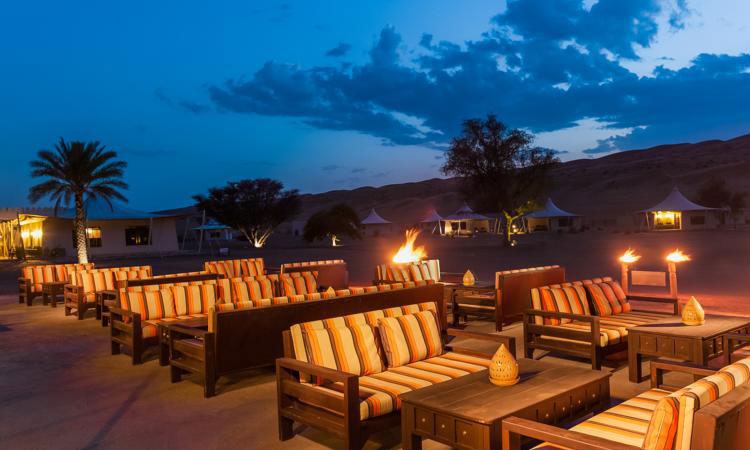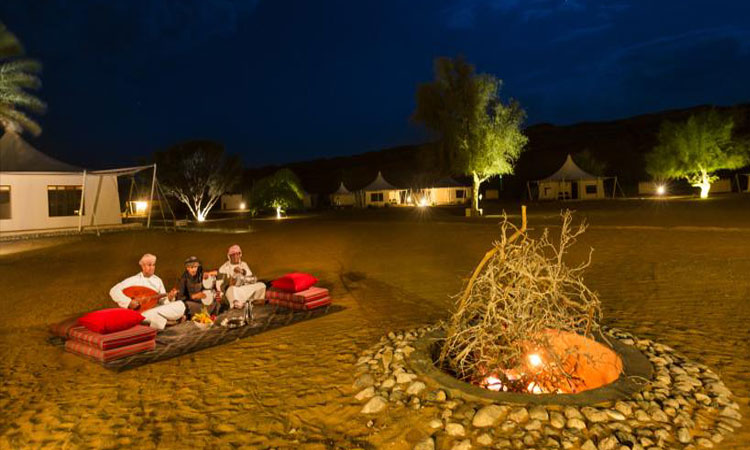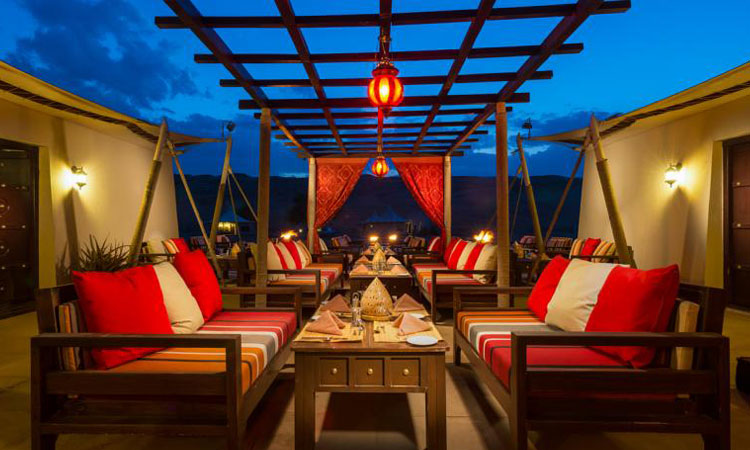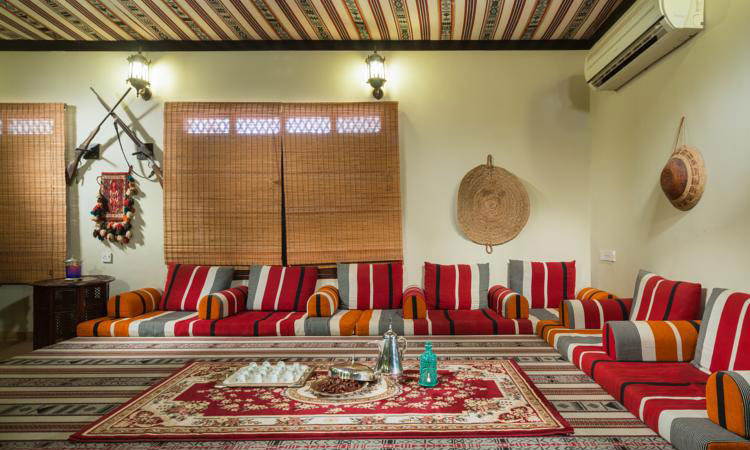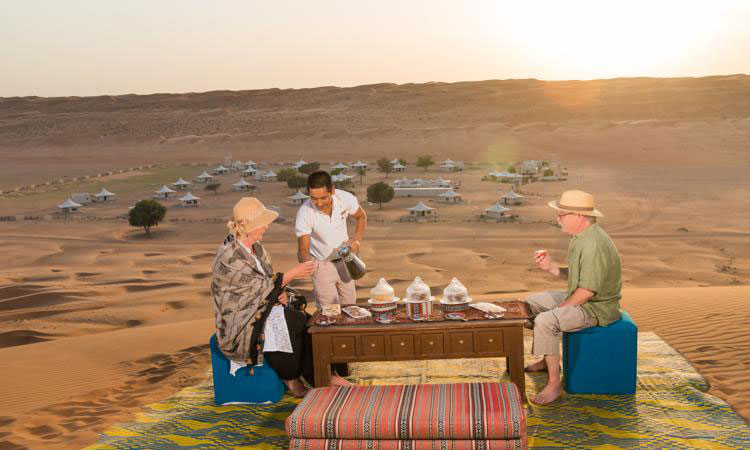 Desert Nights Camp, the only luxury desert camp in Oman, is an ideal base for your Arabian Desert adventure, with spectacular craggy mountains in the distance, endless dunes and crystalline wadis. It is only a two hour drive away from Muscat, the capital of the Sultanate of Oman. The camp is sprawled across 10-acres of silken sands, secluded 11 km within the vast isolation of the Omani desert. 39 luxurious Bedouin style tents await those who seek the ultimate desert adventure vacation at the finest Oman boutique hotel.
Enjoy the unique experience of a camel ride at sunset. After a long day of dune bashing and dune bike riding in the golden red sands of the Wahiba, relax in the fully air conditioned rooms and pamper yourself in the luxurious en suite bathrooms of a hotel in Oman such as ours. Drift into magical nights and feast on traditional Omani fare in the flickering glow of the campfire. We usher you into a world of unparalleled luxury and comfort. When you arrive, refresh yourself with cold towels, relax in the Omani styled majlis, and enjoy fresh Omani dates and "khawa" traditional Arabic coffee. Then make your way to your luxury abode in the Desert.
Terms & Conditions
The standard check-in time is 12:00 PM and the standard check-out time is 12:00 PM. Early check-in or late check-out is strictly subjected to availability and may be chargeable by the hotel. Any early check-in or late check-out request must be directed and reconfirmed with the hotel directly
Unmarried couples not allowed. Photo ID's for both the partners will be needed at the time of check-in.