Home » Excursions » Wahiba Wilderness
Wahiba Wilderness
Wahiba Sands 9 hours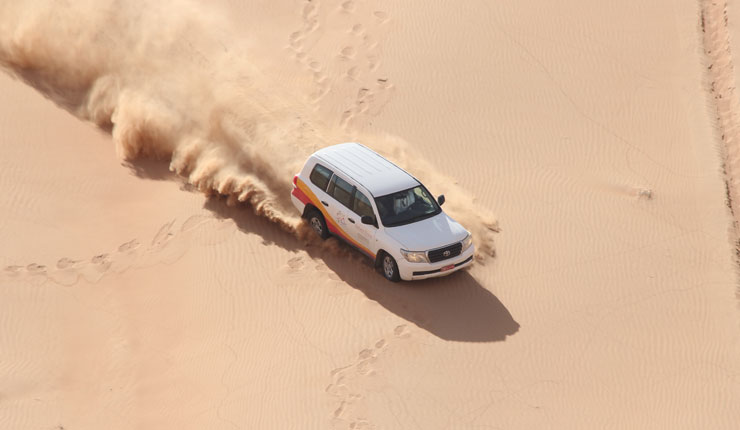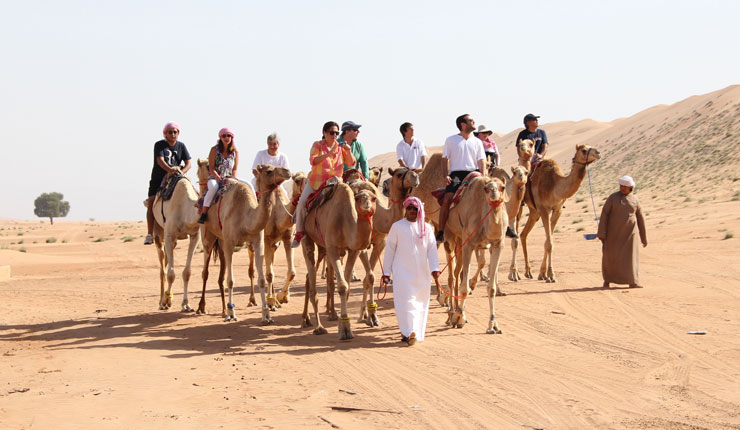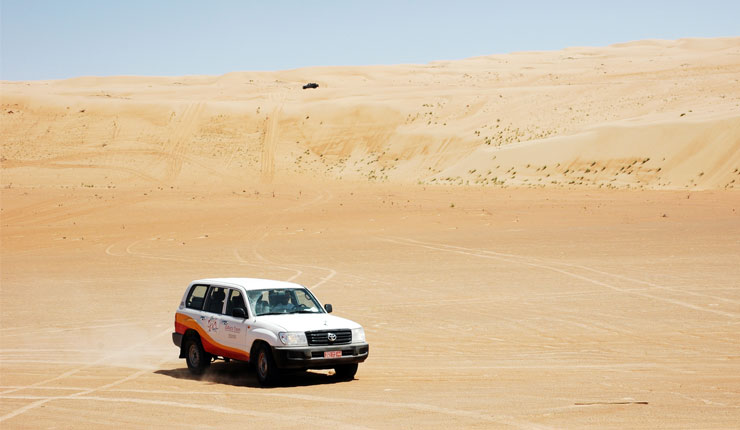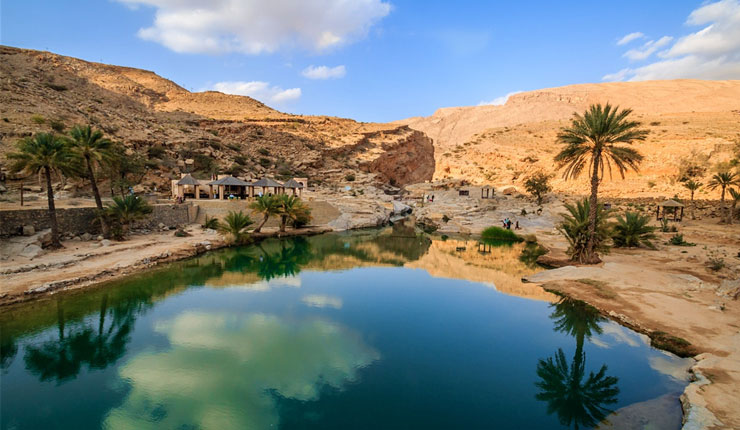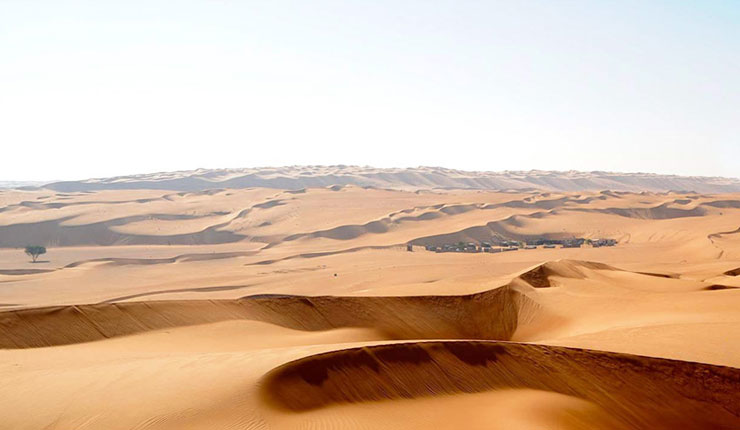 If you're looking to get a feel of and explore the desert of Oman the Wahiba Wilderness Tour is must do.
After a drive from Muscat, we arrive at a vast expanse of desert which is part of the Al Sharqiya Sands of Oman, also known as the Wahiba Sands or Ramlat al Wahiba. Here you will experience the Omani desert in all its glory as wide swaths of undulating red and white sands swell across the landscape forming dunes that rise up to 200m in ever-changing patterns as the winds sweeps them from here to there.
With the sparse flora and fauna that populated the land here it is hard to believe that any civilization could survive in these harsh conditions, however, it was home to the Bani Wahiba tribe after which the Wahiba Sands was named. Nowadays there are only a few Bedouin houses that still stand in this wilderness, and we can visit one of the houses to talk to the people here.
From here we move on towards Wadi Bani Khalid also known as Wadi Hayer or Wadi Hawer, which is a desert paradise in the middle of the sweltering sands. It is an oasis in the middle of date palm trees with a network of pools with sparkling blue water surrounded by intimidating rock valleys. As the Wadi Bani Khalid tour explains the wadi is not a single spot but a wide expanse of area covering numerous villages in these rocky hills. The pools in the Wadi have absolutely clear sparkling waters and there is even a waterfall here. Some parts of the Wadi are home to a network of tiny caves, but these should not be explored without a guide.
After exploring the Wadi we return to Muscat.
Timing:
It is suggested that we start early morning as it is a long tour.

Days:
Available on all days

Special Note-
Above rate is based on 4wd vehicle applicable for one pax. Supplement is applicable if there are more passengers. (04 Pax maximum in one 4wd)
It is advisable to wear light comfortable clothing and walking shoes Carry T-shirts, knee-length shorts, towels, and flip flops if the visitors wish to swim. Swimming at own risk.
INCLUSIONS
Services of an experienced English/Arabic speaking chauffeur
Pick up and Drop off as per itinerary
Water during the excursion
Picnic lunch
Exclusions
Any personal shopping
Refreshments
Additional areas you may wish to visit