Turtle Spotting at Ras Al Jinz Turtle Reserve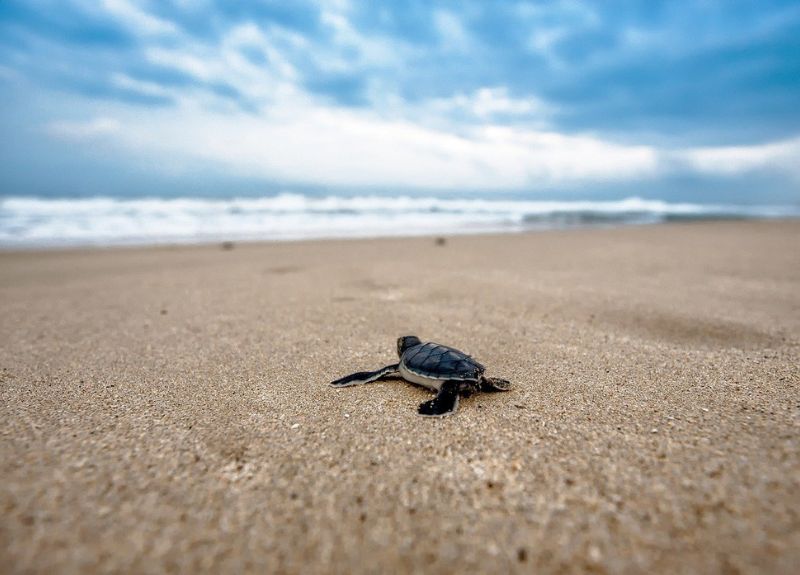 Oman's turtle reserve at Ras Al Jinz, is famous not just Oman's leading conservation project for the hatching and protection of endangered turtles but also offers a once-in-a-lifetime opportunity for visitors to observe thousands of turtles laying their eggs here at night. The reserve with 45 km of protected coastline was created in 1986 for the protection of these shelled creatures, and to spread awareness about them. Ras Al Jinz also offers accommodation and boasts a spectacular museum on-site for visitors.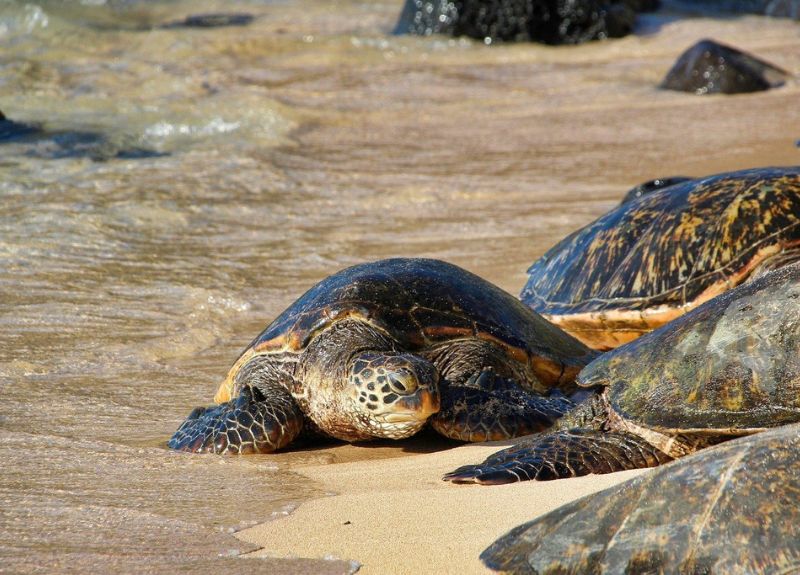 Visitors will probably spot green turtles on their visit and may if they are fortunate be able to witness other species like the Loggerhead, Leatherback, Olive Ridley and Hawksbill turtle as these often traverse through the region.
About Turtle Hatching and Tours at Ras Al Jinz Turtle Reserve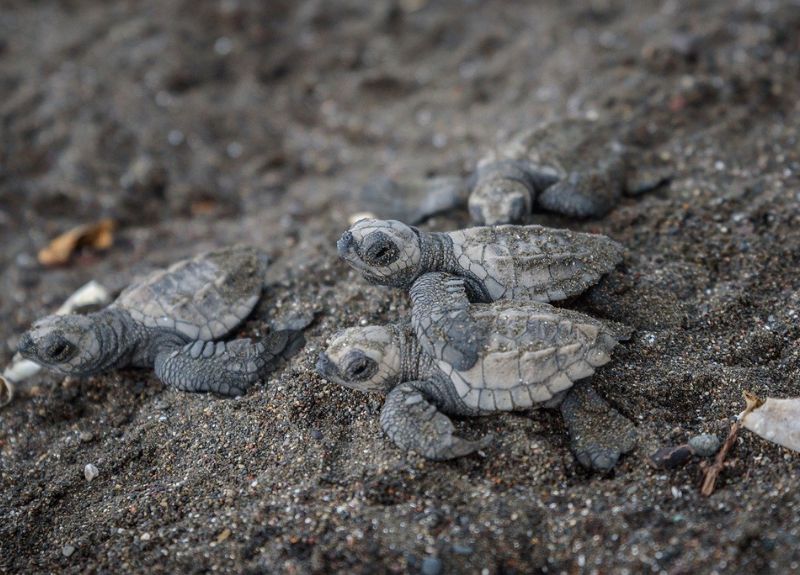 Most turtles lay their eggs during the night when turtles venture out of the sea to dig a hole in the sand and lay up to a hundred and twenty eggs in one go. Once they are done laying their eggs, they head back to the waters. It takes around fifty five days for the eggs to hatch and the baby turtles to emerge and begin their journey to the sea. Adult turtles can grow upto four feet long, weighing upto three hundred pounds.
The reserve offers daily guided walks twice a day that offers you a chance to be able to see sea turtles in their natural habitat. The tours happen in the evening and dawn and generally start in the main reserve centre and from there the groups begin their kilometre long walk to the beach once the guides get updates on where the sea turtles are. Visitors can spot the turtle tracks and nests on the beach and if they are lucky they will spot hatchlings breaking through the surface to begin their journey out to the ocean.
Visitors can only explore the beach with a guide as they know where the turtles and their nests are, and how to protect them and how not to interfere with their lives. Flash photography is not allowed as sudden lights will startle the turtle and stop them from laying their eggs. Noise can also be a distraction and prevent the turtles from going about their business.
How to Get To Ras Al Jinz Turtle Reserve
Located on the Eastern peninsula of Oman, Ras al Jinz Turtle Reserve is easily accessible to all and lies on the stunning Muscat to Sur Coastal Road. The distance from Oman's capital Muscat, to Ras Al Jinz is about 250 km via Route 17. A car ride can take around three hours and bus trips takes about four to six hours
The Best Period to Visit the Ras Al Jinz Turtle Reserve
Around May to September every year is the best turtle spotting season in Oman. While the turtle nesting period peaks between the months of July and September, it is the hottest time of the year in Oman. During the turtle spotting season lucky visitors may see more than a hundred turtles nesting. On the other hand there is no predicting what happens in the wild, and some days sightings can dry up— but for the most part, at least a few turtles can be spotted here all year round, with the rare exception of a few days in the low season.
The Ras Al Jinz Turtle Reserve Museum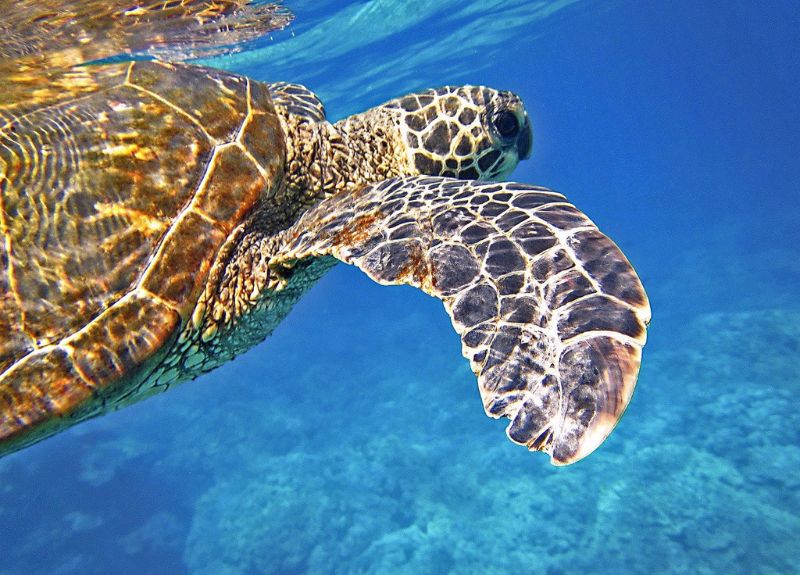 Those heading to Ras Al Jinz Turtle Reserve should also visit the museum there as it displays a lot of information about Sea turtles and their habitat. They are on the endangered species list and the Ras Al Jinz Turtle Reserve is doing its part to educate locals and visitors about these beautiful creatures and promote social responsibility. You'll learn about the seven different species of sea turtles, discover their migration patterns, and gain a deeper understanding of the various factors that are causing them harm like pollution, poaching, and coastal development which disrupts their natural habitats and lives.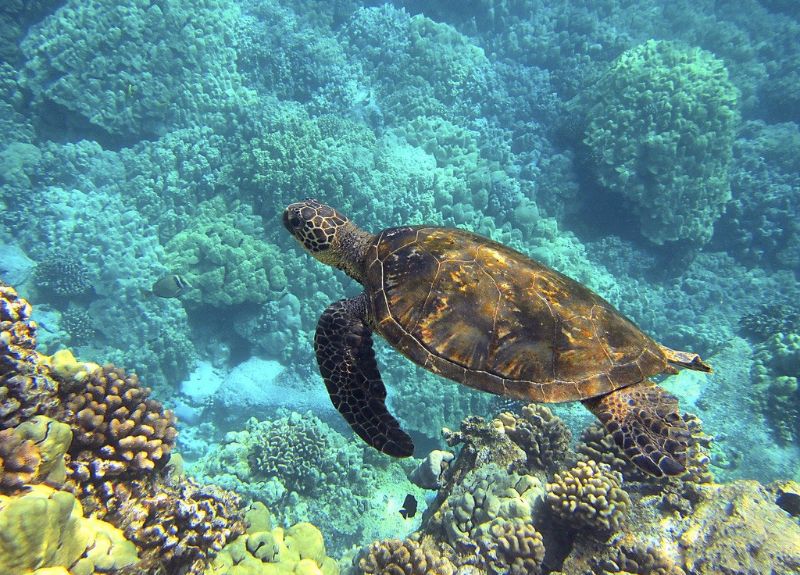 Accommodation and Food at the Ras Al Jinz
Visitors can stay at the Ras Al Jinz hotel or the luxury eco-tents here. Ras Al Jinz's restaurant offers all-day dining with a vast variety of dishes from many cuisines. Guests staying at Ras Al Jinz can also partake in diving, fishing, hiking, and snorkelling.