Swim with Whale Sharks in Oman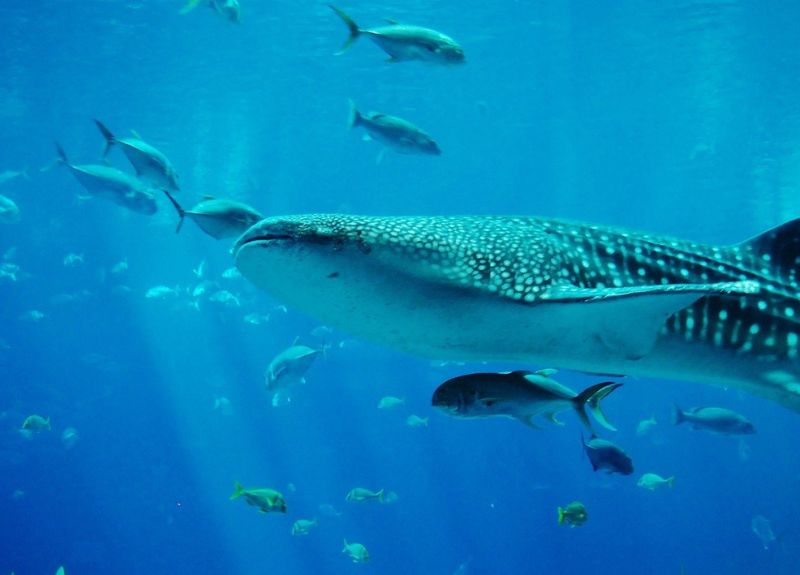 Daymaniyat Island, opened to the public less than a decade ago, is only now gaining prominence as one of the best diving sites in the Middle East as is popular destination to explore coral reefs and spot marine life chief amongst which is the whale sharks. These magnificent creatures congregate in large numbers along Muscat's coastline every summer along with their pups as they migrate southwards to the warmer waters of the southern hemisphere.
As the summer recedes from September onwards and cooler weathers start to set in, Oman becomes a hotspot for snorkelers and divers looking to spot the gigantic whale sharks. During this period, there is a very good chance of an encountering them, and while the idea of swimming with so called 'sharks' may not seem appealing, whale sharks are very different from that part of their namesakes— Even though they are one of the largest creatures in the ocean growing to be 40 feet long and weighing up to 20 tons, they are filter feeders who eat planktons, krills and small fish.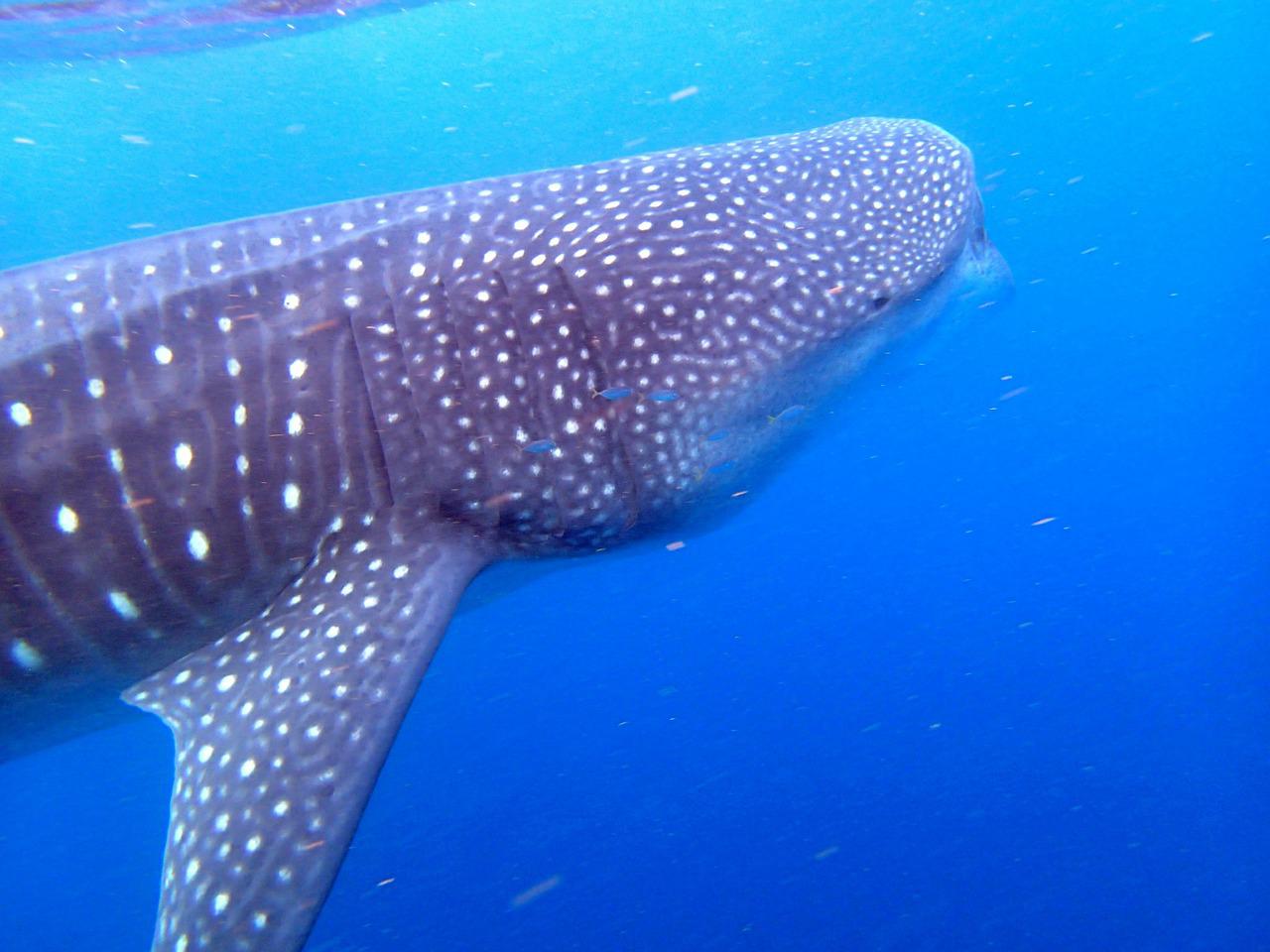 Even knowing all the facts, nothing can prepare you for actually seeing one in person as the graceful giants swim past you, unbothered by your presence and occasionally coming to investigate curious humans before continuing on their journey. The docile and harmless creatures have beautiful coloration and patterns which reflect dazzling patterns off the sunlight underwater.
You can also head out on a yacht and if you're lucky you may be able to witness a whale shark breaching over the water, where it leaps out leaving behind an awestruck audience in the boats waiting around. Breaching is the term used for when these massive beasts jump out of the water with a substantial part, at least forty percent, of their body outside the water.
Where to Spot Whale Sharks in Oman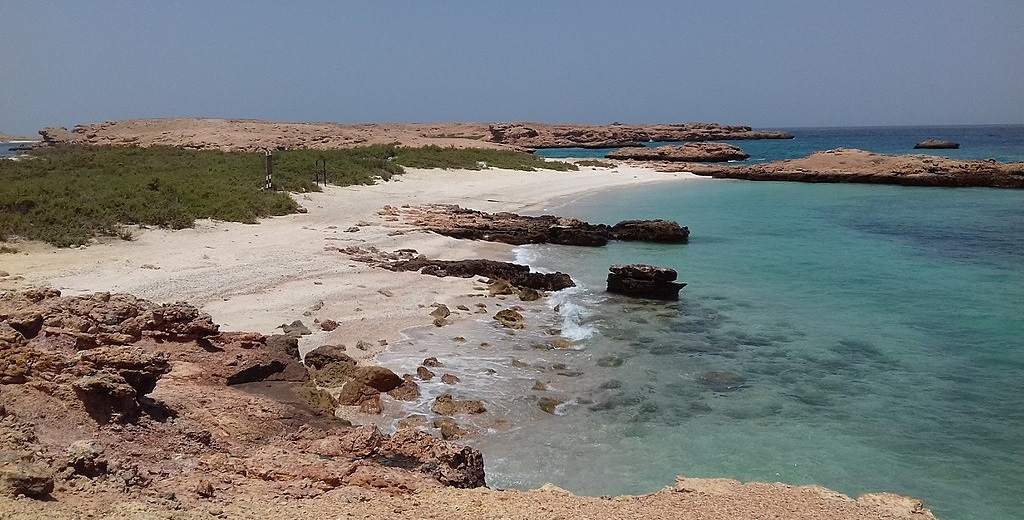 The best places to spot Whale Sharks in Oman are the Daymaniyat Islands and the Al Fahal Island. Daymaniyat Islands, a 45 minute boat ride from Al-Mouj Marina, Muscat is one of the best spots in Oman for whale shark spotting. These islands were designated as an Omani nature reserve in the year 1993 as part of the conservation efforts of the country to protect the turtles, fish, and coral reefs here. Trips are controlled and limited by the Omani government to maintain the delicate equilibrium of marine life here. Tours are not allowed between May to October due to the same reasons. Located 4 km off Al Qurum beach in Muscat, Al Fahal Island also known as Shark Island is a fossilised limestone formation with three prominent points rising out above the water. Apart from all of Oman's 39 coral species, it is also home to numerous schools of fish that are found in and around the corals and reefs and of course it is popular as a destination to spot whale sharks swimming. It's an excellent place for snorkelling and diving. Some of the other marine life that can be spotted here includes barracudas, and a variety of rays like the giant eagle ray, and Mobula ray.
When is the Best Time to Spot Whale Sharks in Oman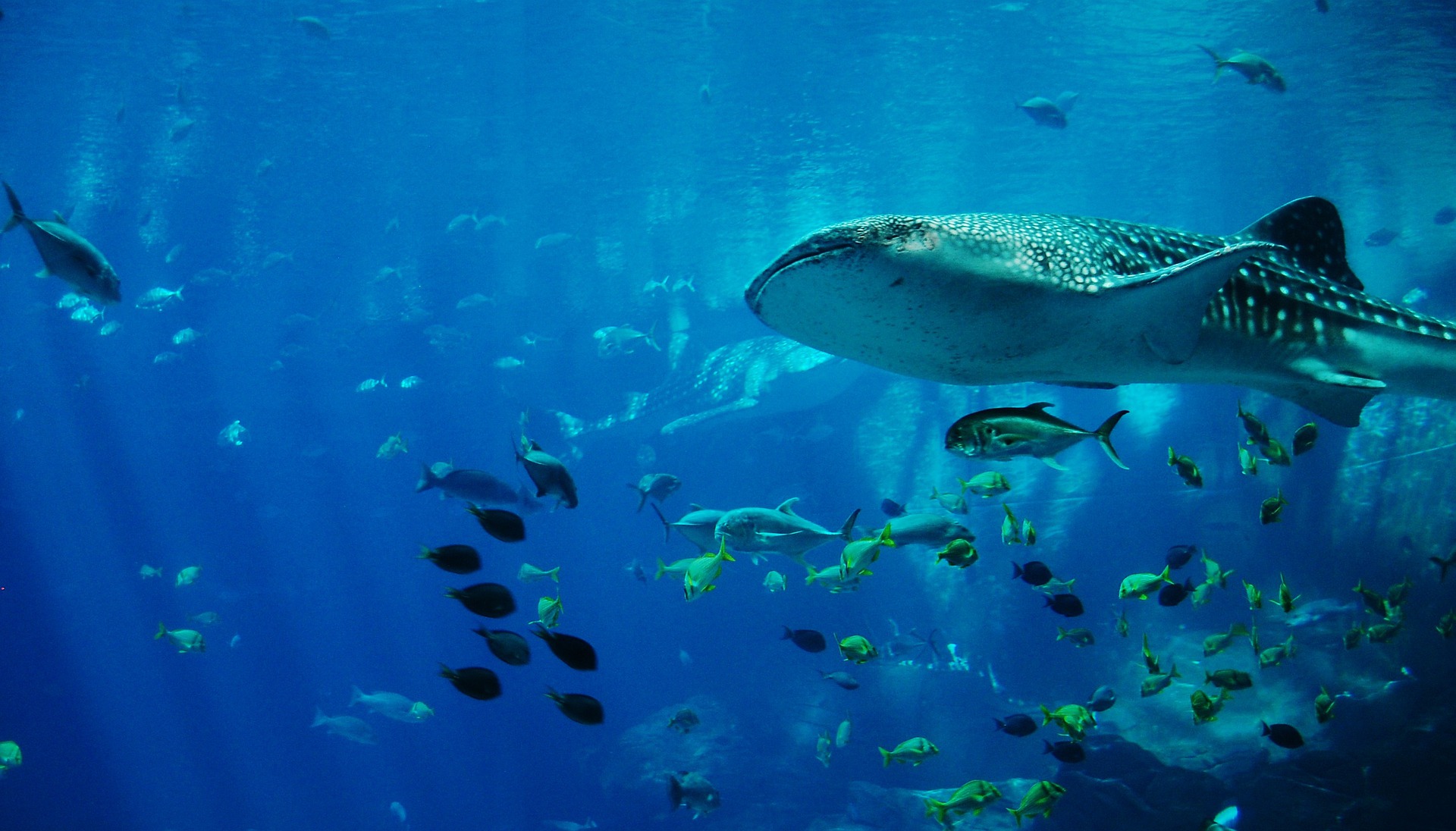 The best time to visit the area to spot Whale Sharks in Oman is between September to November, when they along with their calves are spotted off the coast of Oman as they migrate Southwards to find warmer waters during this time of the year.
If you have ever dreamed of seeing or swimming with whale sharks, head over to Oman to witness this beautiful sight.