A Special Delight of Visiting a Pomegranate Orchard During Harvest Season In Oman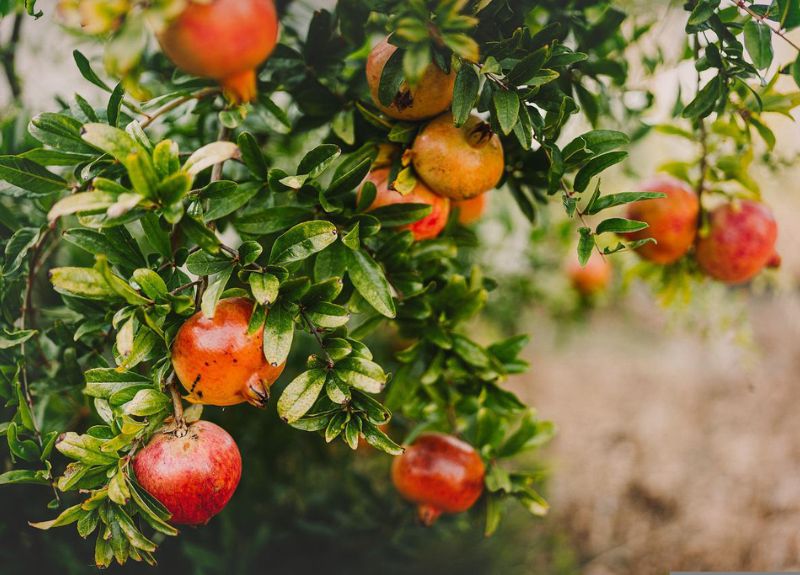 When autumn sets in with average temperatures dropping to more bearable ranges and the occasional rain shower it is harvesting season at Jabal Al Akhdar, placed high up in Oman's central Hajar mountain ranges. Also referred to as the 'Green Mountain' Jabal Akhdar is a two-hour drive from the capital, Muscat and a pleasant year round destination as temperatures here remain well below averages experienced by the rest of the country with summer temperature staying under 20 degrees Celsius and winter letting it dip to below zero with snow being spotted occasionally. The cooler climates here allows for vast variety of produce to grow here including roses, figs, grapes, strawberries, raspberries, pears, apricots, plums, peaches, walnuts, almonds, olives and of course pomegranates turning Jabal Al Akhdar into a hub of activity for those looking to escape hotter climates and explore experiential tourism in the mountains. Come September and October, vibrant pink and green pomegranates can be seen everywhere around this verdant mountain. Coupled with the stunning views offered by the mountaintop, it is no wonder that everyone from locals, to tourists and expats head to the area to explore these farms particularly during September when major fruit harvesting occurs.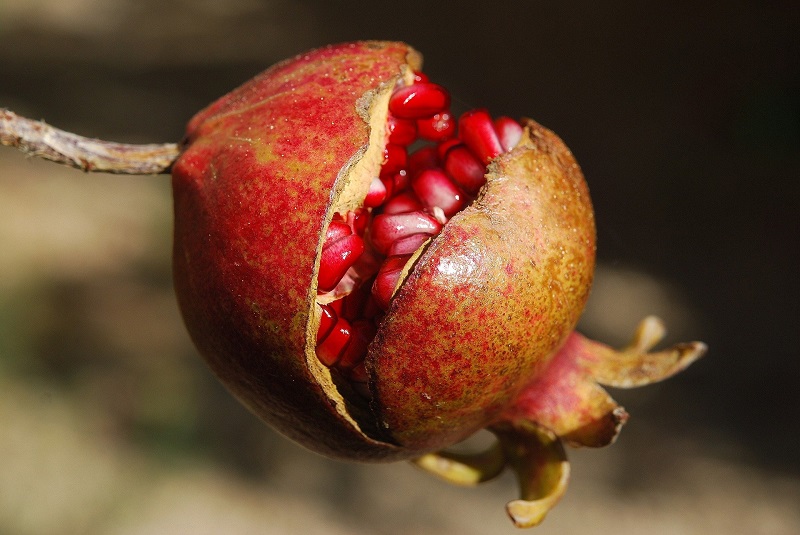 While the number varies depending on who you ask, Oman's Green Mountain is said to be home to somewhere between 20,000 to 60,000 pomegranate trees, with each tree bearing well over sixty to a hundred fruits depending on the conditions. With tens of varieties of pomegranates planted on this mountain, a few dominate the plantations here with the Omani pomegranate known of its light red colour and sweet taste and fragile seeds being very popular amongst visitors as it floods the markets during season with some fruits weighing more than a kilo.
While the trees themselves start to flower as early as March, it takes them over five months of nurturing them from flowering to harvest time. Harvests can start as early as August and run to as late as October or November depending on the climate and other conditions. The pomegranate harvest season is one of the top attractions in Jabal Akhdhar and some years see more than 100,000 visitors,visiting Jabal Akhdhar to experience what the mountain has to offer.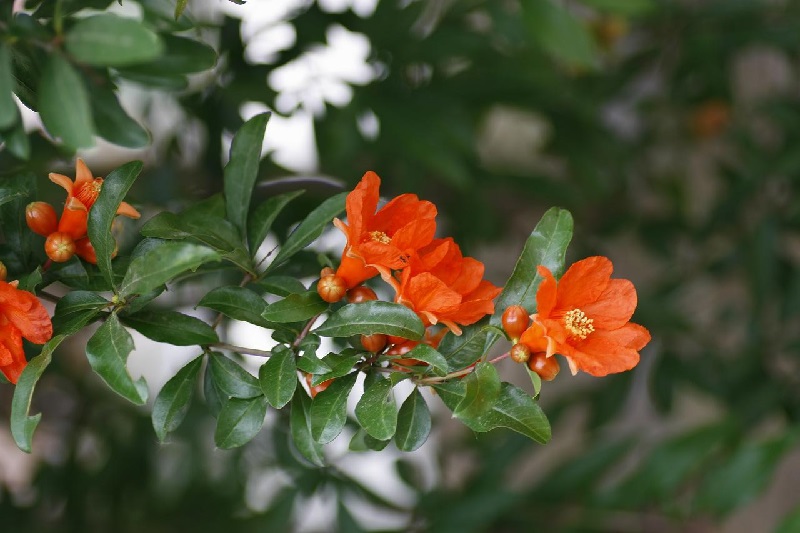 Visitors often enjoy being able to experience unique activities and seasonal tours such as pomegranate harvesting and orchard tours. The tours organised for visitors to these farms offer not just an opportunity to explore these gorgeous farms but also offers visitors the chance to learn about the farming methods used here and interact with local farmers discovering the history of the farms and the people in them.
Growing pomegranates requires the know-how and experience on how to cultivate them in this area. The pomegranate trees must be consistently watered as required with both under and overwatering leading to disaster. While plants that are underwatered lead to low quality fruits, overwatering causes fruits to crack open or ripen early. Once the harvest is decided most of the farms sell their fruits at a per tree rate through auctions.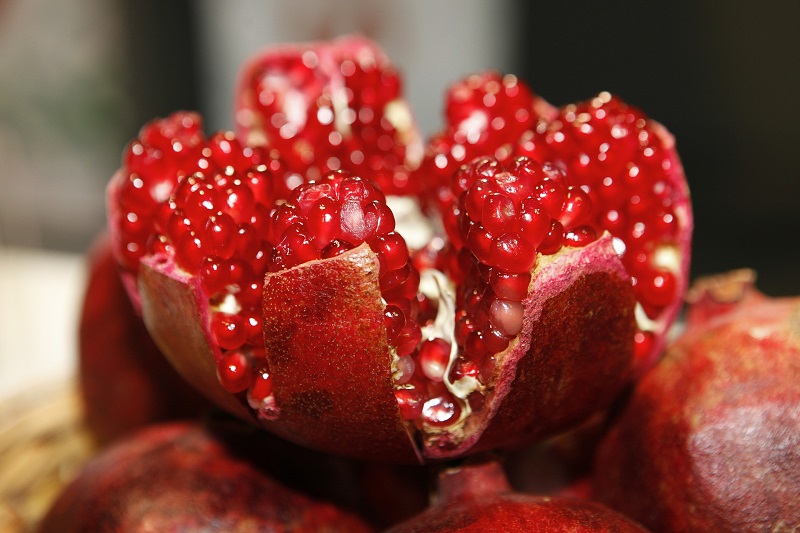 Visitors can purchase fruits, explore the breathtaking landscape through nature walks, try their hand and more adventurous mountain climbing activities in the area, learn about these pomegranate plantations or even experiment with pomegranate based spa options in some places.